League News
04/22/2022 8:15 AM
Article By: Kaley Brown
The beginning of a new Major League Baseball (MLB) season means that a slew of former Cape Cod Baseball League (CCBL) players enter the big leagues for the first time. The start of the 2022 season has been no exception, with eleven CCBL alums breaking through to MLB as recently as April 21.

A number of pitchers have taken the mound for the first time as a Major Leaguer, including Atlanta Braves right-handed hurler Bryce Elder (Wareham '19) who made a spot start early in the season for the reigning World Series champs and has stuck in the rotation since. The 22-year-old earned the win through 5.2 innings against the Washington Nationals to begin his MLB career.

As for Zach Logue (Orleans '16), a relief pitcher for the Oakland Athletics, the lefty made his debut on April 19 when he was called upon as a Covid substitute. Logue logged 1.1 innings of work and recorded one strikeout, earning the victory in his first Major League appearance.

Sticking with the Athletics, right-handed pitcher Adam Oller (Falmouth '15) made Oakland's Opening Day roster and landed a spot in the team's starting rotation. Oller has made two appearances thus far in 2022. St. Louis Cardinals relief pitcher Andre Pallante (Chatham '17) also made his squad's opening day roster and has come out to pitch in relief three times this year. The righty is expected to serve as a multi-inning arm option out of the bullpen for the Cardinals this season.

Up north in Cleveland, Guardians left-handed reliever Konnor Pilkington (Brewster '16) was named to the organization's Opening Day roster, as well. The southpaw has spun two scoreless relief outings for Cleveland as of April 21.

Staying on the trend of bullpen arms, Kansas City Royals relief pitcher Collin Snider (Yarmouth-Dennis '16) has shone through his six five appearances as a Major
Leaguer. As of April 21, the right-hander has two wins under his belt and has yet to allow a run, earned or unearned. He has also logged four strikeouts and is clearly a go-to option out of the 'pen for Kansas City.
Chicago White Sox reliever Bennett Sousa (Orleans '15) is in a similar position to Snider, having made six appearances and seems to be emerging as a reliable arm among plenty of others in the White Sox's arsenal. Likewise to Snider, the lefty has allowed just three hits and two earned runs through 5.1 innings pitched.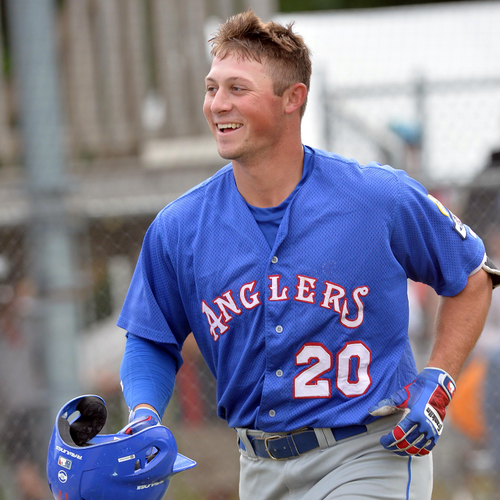 As for former Cape Cod League hitters who have made their MLB debuts, there has been no shortage of star power breaking through to the bigs in April. An early-season breakout player, Cleveland Guardians outfielder Steven Kwan (Wareham '17) turned heads when he made history a handful of times from the moment he made his debut on Opening Day. Kwan recorded five hits on April 10 versus the Royals in just his third career MLB game, becoming the sixth player in at least 121 years to log that many hits in a singular game. The left-handed bat also safely reached base 15 times in a row through his first four games as a MLBer, the first player to do so since at least 1901. Plus, Kwan saw 116 pitches before he swung and missed on one, the most for any hitter in 22 years.

Since Houston Astros star shortstop Carlos Correa signed with the Minnesota Twins prior to the start of this season, the 2017 World Series champions have found a reliable replacement to the left of second base in Jeremy Pena (Chatham '18). The 24-year-old has committed just one error as of April 21 and has recorded 12 total hits at the plate, six of them going for extra bases. The righty is currently batting .308 and slugging .590 with two home runs.

Staying in the infield, 2019 Philadelphia Phillies first-round pick Bryson Stott (Wareham '18) made the Opening Day roster and has cemented himself as a legitimate MLB infielder who can play multiple positions. With the Phillies having plenty of options in the infield in Alec Bohm (Falmouth '17) and Didi Gregorious, Stott will need to set himself apart to find a consistent spot in the lineup. In his MLB debut on Opening Day, Stott recorded a single, a double and an RBI after proving himself during Spring Training.

Last but not least, the 2020 No. 1 overall selection in the MLB Draft, Detroit Tigers first baseman Spencer Torkelson (Chatham '18/'19) shot up through the Minor League Baseball (MiLB) ranks and made the team's Opening Day roster this season. Torkelson appears to be Detroit's regular first baseman, logging two home runs and five RBI through his first 11 games as a big leaguer.