League News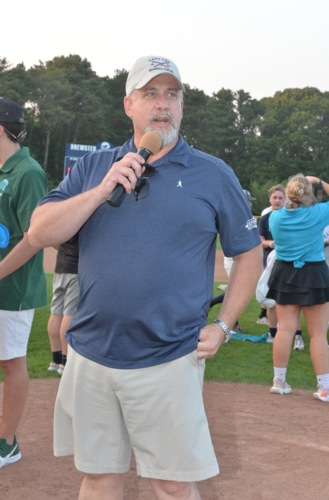 07/22/2022 4:14 PM
Article By: Eric Zmuda
Hello, and welcome to the 2022 Cape Cod League All-Star Game at Spillane Field in Wareham!
We wish to thank our title sponsor of both our All-Star Game and Home Run Hitting Contest, Milton CAT, for their support as we are beyond overjoyed to be able to bring back our All-Star game, after having had to postpone it the past couple years due to the extremely trying times we've all endured. We're pleased that you are spending the day with us for our festivities and we are looking forward to showcasing our 2022 CCBL All-Stars. As well, our Home Run Hitting Contest is sure to be fun for all participants. After, the East and West teams will be warming up with Batting Practice and, while one team is hitting, the other team will be available for autographs for all fans - be sure to get a place in line!
Our All-Star Committee has worked tirelessly preparing for this day, and we're very pleased with all that has been done – a BIG 'thank you' to everyone for the planning, meetings, discussions, and all that was put in to get this ready to be a great success. As well, another round of thanks goes out to all the Cape League volunteers, from all 10 franchises, that are working around the field today. From the parking lot, to the gates, to all the other jobs and tasks placed in their care to ensure our fans enjoy themselves to the fullest. We're blessed to have some of the best volunteers in the league assisting us today.
It's also very exciting to watch the mass of MLB Scouts in attendance for our 2022 All-Star Game. They're sure to see the best the Cape League has to offer and will be very busy gathering information on their possible future draft picks. We hope they, and you, have a good seat for the hits, strikeouts, double-plays, and what will surely be some All-Star play during this exhibition game.
We appreciate all of our fans' devotion to the Cape League during the entire season. Without your support, we would not be able to put on this great game. The biggest 'thanks' goes to you. Here's to a fantastic All-Star day!
All the Best,
Eric Zmuda, Commissioner
Cape Cod Baseball League