Message From The President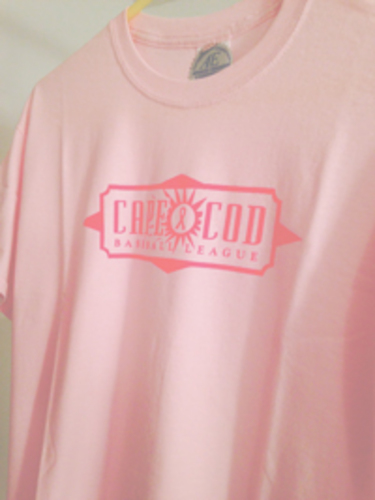 Purchase this specially designed Cape League pink T-Shirt for $20 and $5 of each sale will go cancer research. This T-shirt, created by Advanced Embroidery exclusively for the CCBL, is available in sizes medium, large and extra large.
Order now by sending a $20 check or money order made out to Cape Cod Baseball League in care of CCBL President Judy Walden Scarafile, 449 Braggs Lane, Barnstable Village, MA, 02630. The $20 cost includes shipping and handling.