Pitcher/Player of the Week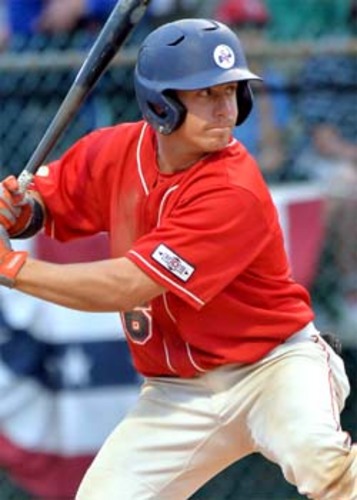 Player: Donnie Walton – SS/2B – Yarmouth-Dennis
Another incredible season has come to a close this summer, with the Yarmouth-Dennis Red Sox defending their role as Cape Cod Baseball League Champions for the second year in a row following an exciting series of games against the Harbor Hawks. Y-D player Donnie Walton (Oklahoma St.) has proved instrumental for the Red Sox during the championship series, earning him recognition as this season's Top Championship Player.
In Game 2 of the championship series, Walton helped the Red Sox with a key early offense against the Harbor Hawks, hitting a three-run home run in the first inning. Walton once again brought the heat against the Harbor Hawks in Game 3, notching a run on three hits and assisting in the 8-1 blowout. Walton, previously recognized as a Coca-Cola Player of the Week and the East Division All-Star MVP, scored the only run in the All-Star game and earned the East a 1-0 victory over the West.
After his sensational summer with the Red Sox, Walton will be returning to his team at Oklahoma State for his senior year. Walton had a .294 batting average for the 2015 season, racking up 30 RBIs and 20 runs on 57 hits. A resident of Stillwater, Oka., Walton finished up his 2015 season with Oklahoma State boasting a notable .326 batting average, tallying 26 runs on 44 hits.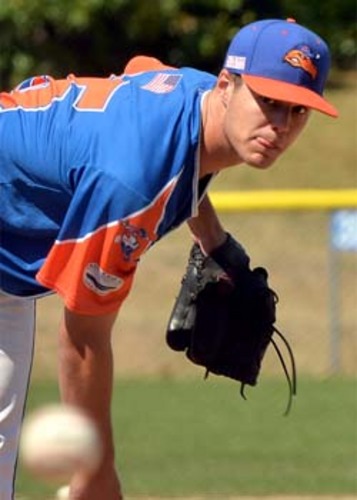 Pitcher: Dakota Hudson – Hyannis Harbor Hawks
Despite the fact that the Hyannis Harbor Hawks were no match for second time champions Yarmouth-Dennis Red Sox, it goes without saying that the Harbor Hawks had one of their best seasons this summer. Hyannis put up a strong front against the Red Sox as the two teams battled it out for the title of 2015 Cape League Champions. Two of Hyannis' instrumental playoff wins were thanks in large part to ace Dakota Hudson (Mississippi State), whose appearances on the mound these past two weeks earned him recognition as the 2015 Top Championship Pitcher.
Hudson, starting on the mound in Game 1 of the championship series, gave up only one earned run on two hits and struck out eight Red Sox in eight exceptional innings of work. Earlier in the playoffs, Hudson shined in a matchup against Cotuit, where the power arm allowed no earned runs on four hits and struck out five Kettleers in a 10-3 victory. Hudson, who was recognized as a Coca-Cola Pitcher of the Week earlier this week, finishes up the season with a polished 1.43 ERA and second in the league with 54 strikeouts in his 56.2 innings on the mound.
Hudson, a resident of Dunlop, Tenn., will be returning to Mississippi State University this fall to start his junior year. Going 1-1 and posting a .432 ERA following his 2015 season, Hudson is entering the Mississippi field with a great deal of promise and practice following his memorably stint with the Harbor Hawks this summer.