Pitcher & Player of the Week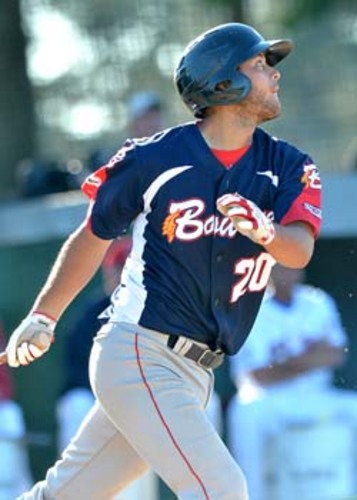 Player: Justin Yurchak - Bourne
The season has reached an exciting point where the rosters have been announced for the East and West teams for the Cape League All-Star Game and players are eagerly preparing to play with the best of the best this Saturday. Bourne Brave and West Division All-Star player Justin Yurchak (Binghampton U) held his own in the midst of the All Star excitement, making some key plays that earned him Coca Cola's Player of the Week.

Yurchak brought home the winning run for Bourne with a walk off single last Saturday in an overtime game against Cotuit. The Braves power hitter racked up two RBI's on two hits, singling in the seventh and eleventh innings. Despite Bourne's loss to Hyannis on Monday, Yurchak helped the Braves put up a strong front against the Harbor Hawks, notching two RBIs on two hits, including a single in the seventh and a home run in the ninth. Yurchak is currently leading the league with a .362 batting average.

Hailing from Clifton Park, N.Y., Yurchak is a junior at Binghamton University. Before Binghamton Yurchak had a stint at Wake Forest, where as a freshman he finished the year posting a .312 batting average, including 30 RBIs, in his 47 starts.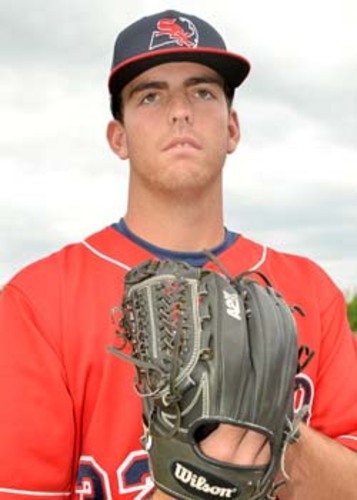 Pitcher: Bryan Sammons – Yarmouth-Dennis
With the end of July approaching and the All-Star game near, players only have a few weeks left this summer to make their mark on the Cape League fields. Yarmouth-Dennis pitcher Bryan Sammons (Western Carolina U) made the most of his time on the mound last week, earning him the title of this week's Coca Cola's Pitcher of the Week.

Sammons was instrumental in Y-D's victory against Orleans last Wednesday. The Red Sox pitcher kept the Firebirds off the board during his six innings on the mound, allowing only four hits and striking out five. He made a similar appearance in Y-D's second outing against Orleans on Monday, once again keeping the Firebirds off the board and allowing only seven hits during his seven innings of work. Sammons currently sports a 1.15 ERA with 21 strikeouts under his belt.

Sammons, a native of Wilmington N.C., pitches for Western Carolina University. The Catamount pitcher had a strong 2016 season, going 8-3 and racking up 89 strikeouts during his 100.1 innings of work.