Weekly Season News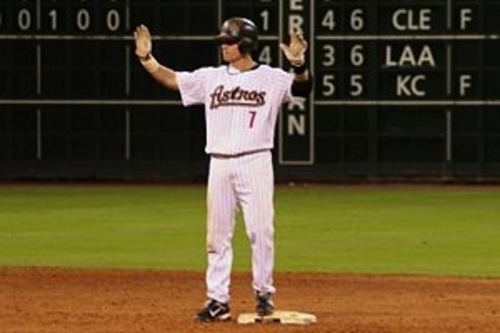 11/30/2013 2:21 PM
Article By:
Only two former Cape Cod Baseball League players can be found in the hallowed halls of the National Baseball Hall of Fame in Cooperstown, N.Y., but on Jan. 8, 2014, that number could change dramatically.
The 2014 ballot, mailed out Nov. 26 to the more than 600 voting members of the Baseball Writers Association of America, includes the names of six players with Cape League backgrounds, all hoping to join Carlton Fisk (Orleans, 1966) and Harold "Pie" Traynor (Falmouth, 1919) as baseball immortals.
Last year, for the first time since 1996, not one of the 17 candidates received enough votes to gain election.
Coming closest was former Houston Astro Craig Biggio (Yarmouth-Dennis, 1986), who received 388 votes, 39 shy of the 427 required for election. His total translated to 68.2 percent of the electorate, which consists of BBWAA members with 10 or more consecutive seasons of Major League Baseball coverage. Players must be named on 75 percent of the ballots cast in order to gain election.
Biggio, a seven-time MLB All-Star who totaled 3,060 career hits while playing three positions (catcher, second base, outfield), will get another crack at the big prize as he and the other 16 players who fell short a year ago join 19 first-time candidates on the 2014 ballot.
The newcomers include Biggio's teammate and fellow Astro "Killer Bee" Jeff Bagwell (Chatham, 1987/88), slugging first baseman Frank Thomas (Orleans, 1988) and the most prolific home run-hitting second baseman of all time, Jeff Kent (Cotuit, 1988), as well as Sean Casey (Brewster, 1994) and J.T. Snow (Orleans, 1988).
Thomas, already a Cape League Hall of Famer (inaugural class of 2000), won consecutive American League Most Valuable Player awards with the Chicago White Sox in 1993-94 and placed in the top three in the MVP voting five times overall. He finished his 19-year playing career with 2,468 hits, including 521 home runs.
Casey, a three-time National League All-Star who ended his 12-year big league career with the 2008 Boston Red Sox, is also a Cape League Hall of Famer (class of 2003).
Participating baseball writers must return their ballots by Dec. 31. Results will be announced at 2 p.m. EST on Wednesday, Jan. 8, 2014, on MLB Network and on the websites of the Hall of Fame and the BBWAA.
Here, listed alphabetically, is the complete list of 2014 Hall of Fame candidates: Moises Alou, Jeff Bagwell, Armando Benitez, Craig Biggio, Barry Bonds, Sean Casey, Roger Clemens, Ray Durham, Eric Cagne, Tom Glavine, Luis Gonzales, Jacque Jones, Todd Jones, Jeff Kent, Paul Lo Duca, Greg Maddux, Edgar Martinez, Don Mattingly, Fred McGriff, Mark McGwire, Jack Morris, Mike Mussina, Hideo Nomo, Rafael Palmeiro, Mike Piazza, Tim Raines, Kenny Rogers, Curt Schilling, Richie Sexson, Lee Smith, J.T. Snow, Sammy Sosa, Frank Thomas, Mike Timlin, Alan Trammell and Larry Walker.