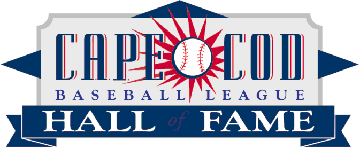 The

Cape League Hall of Fame

is located in the
John F. Kennedy Hyannis Museum at 397 Main Street, Hyannis, MA.
Visiting Hours & Directions
Hall of Fame 2016
Chatham Bars Inn
Ceremony and Induction
10:00 AM
Saturday November 19, 2016
The Cape Cod Baseball League Hall of Fame Committee accepts nominations for the next class of inductees throughout the year. Previous nominations will automatically be included in the process of reviewing proposed applicaions.
The Hall of Fame Committee decided to take the 2015 year off from the yearly event. The next Hall of Fame class will be in November 2016. The deadline for submitting nominations for the 2016 class is February 15, 2016. The 16th class of inductees will be selected and announced in June 2016.
Please utilize the Official Nomination Form and submit it to a Hall of Fame Committee member. Anyone can make a nomination: accuracy and completeness with thorough research is most helpful.