Events and Announcements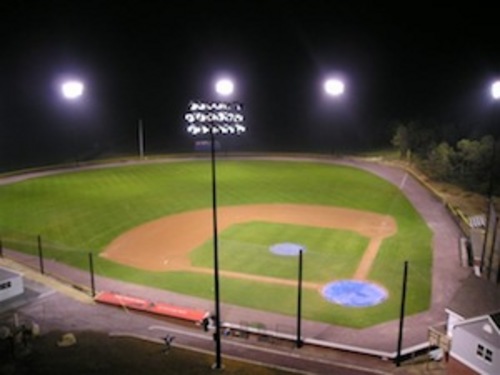 BOURNE - In what has become a tradition at Doran Park, the Bourne Braves will honor active and retired military personnel prior to the Saturday, July 13 game against the Wareham Gatemen. Pregame ceremonies will begin at 4:30 p.m.

The Navy Northeast Ceremonial Band will be on hand prior to the game performing for fans, and two Honor Guards will participate in the pregame ceremonies with a special first pitch.

The Navy Band Northeast was established in 1974, and is one of 13 official bands of the U.S. Navy worldwide. Under the direction of Lt. Commander Carl Gerhard, the band is attached to the Naval War College on board Naval Station in Newport, R.I., and serves the military and civilian communities throughout the Northeastern United States.

Fans are encouraged to get out to the ballpark early on Saturday. Any active or retired military personnel at Doran Park will be invited onto the field ceremonies before the game.
The Bourne Braves look forward to seeing everyone at Doran Park on Saturday.