Events and Announcements
Wahle and CCSO Ensemble
To Perform National Anthem
At Cape League All-Star Game
Back by popular demand to sing the "Star Spangled Banner" prior to this season's Under Armour Cape Cod Baseball League All-Star Game on July 23 will be veteran Boston television figure Scott Wahle, whose rendition of the National Anthem highlighted the pre-game ceremonies at the 2008 All-Star Game in Chatham. For this year's appearance, Wahle will be accompanied by an eight-piece ensemble of brass and percussion from the Cape Cod Symphony Orchestra.
The 2009 All-Star Game will be played at Fenway Park in Boston after an absence of 22 years. It will be televised live by the New England Sports Network (NESN), starting at 7:05 p.m.

Wahle has been a staunch supporter of the Cape League for many years. One of his first broadcasting assignments in this area was as color commentator for Cape League broadcasts on WVLC Radio in the mid-1970s, working with legendary play-by-play announcer Fred Cusick.

This summer, he will be behind the microphone once again as the play-by-play announcer for Monday night games streamed online by wbz1030.com. And, on July 9, he is scheduled to join the on-air team of "Cape League On Deck," the Cape League's new weekly half-hour television show, when it becomes part of NESN's weekly Thursday lineup, prior to Red Sox Baseball telecasts.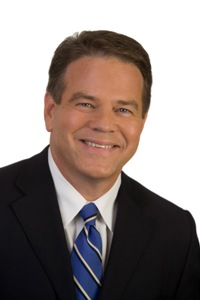 Scott Wahle
Wahle has also served the Cape League for several years as master of ceremonies at its annual Hall of Fame Induction Ceremony, held each November at the Chatham Bars Inn in Chatham.

Although known primarily as a news anchor and reporter in Boston at WBZ-TV and WSBK-TV, Wahle has a strong sports background. He worked as a sports reporter and/or anchor at WDV-TV and WXYZ-TV in Detroit, WVIT-TV in Hartford and WCSH-TV in Portland, Maine, and also served as a SportsCenter anchor for ESPN and as a remote studio host for NHL Network. He has been an adjunct professor in the Communications Department at Curry College and currently operates his own media/communications firm, Wahle Communications.

The Cape Cod Symphony Orchestra enthusiastically accepted its invitation to perform at Fenway Park, said CCSO Executive Director Jerry Karter. "Playing at Fenway Park is a dream come true for any player – baseball or music. This great game plan pairs the finest Cape Cod Baseball League players with talented Cape Cod Symphony Orchestra musicians in a legendary venue packed with the world's best fans. We are excited and honored to share the field with the (major league) stars of tomorrow," he said.

Cape League officials are equally pleased that the CCSO and Wahle will be performing the National Anthem for their first game at Fenway Park since 1987. "We are absolutely delighted that eight talented musicians from this wonderful organization will be helping us celebrate our return to Fenway after such a long absence," said Cape League President Judy Walden Scarafile. "Like the Cape League, the Cape Cod Symphony Orchestra is known far and wide for its excellence," said Scarafile, "and Scott Wahle's marvelous voice enhances what will surely be a magical musical moment."

Joe Sherman, CCBL Public Relations Department ([email protected])

John Garner, Jr.
Director of Public Relations & Broadcasting
(508) 790-0394
[email protected]

Joe Sherman
Web Editor & Special Projects Coordinator
(508) 775-4364
[email protected]