League News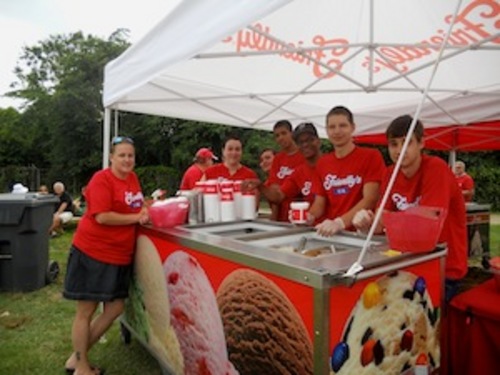 07/24/2014 3:52 PM
Article By:
Fans gathered this past Saturday at Guv Fuller Field for the Falmouth-Orleans Cape Cod Baseball League game were treated to something extra sweet: free ice cream from Friendly's.
The second annual Friendly's Ice Cream Night didn't disappoint. Mike Fields, general manager of Friendly's ARAL Franchises, threw out the first pitch, which was followed by eager fans lining up for free ice cream.
Flavors on hand included chocolate, vanilla and Hunka Chunka Peanut Butter Fudge served in cups as well as a selection of ice cream bars, ice cream sandwiches and chocolate cake crunch.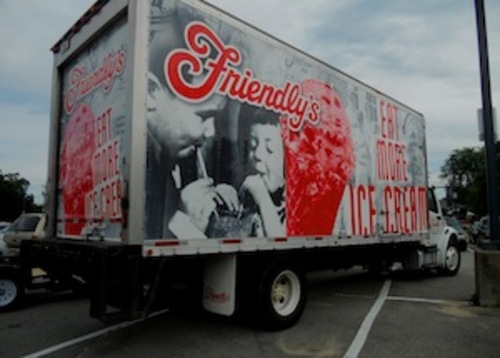 Fans who weren't aware of the sweet deal were pleasantly surprised, said Liz Richmond, franchise operations manager, who proclaimed, "All the ice cream is free!"
"We enjoy being out in the community and connecting with the community," said Steve Weigel, executive vice president and chief operations officer. "Because we make our own ice cream it is really easy to make our own and give back to the community."
Friendly's will also be serving free ice cream at the Cape League All-Star game, which is slated for Sunday, July 27 at 6 p.m. at Doran Park, home of the Bourne Braves.