League News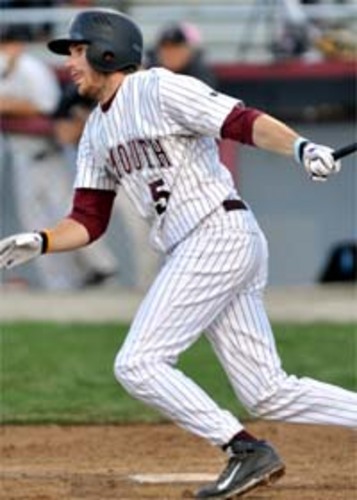 08/06/2014 9:21 PM
Article By:
Commodores 3, Harbor Hawks 0: The Falmouth Commodores struck first, taking a 3-0 victory over the Hyannis Harbor Hawks on Wednesday night in Game 1 of their best-of-three Cape Cod Baseball League West Division playoff series, presented by Rockland Trust.
Game 2 will be at McKeon Park in Hyannis, and will be a must-win for the Harbor Hawks.
Wednesday featured a pitchers' duel decided by an error in the second inning, a far cry from the regular-season matchups between these two West foes.
Conner Hale (LSU) stole the show with a solo home run in the eighth that ended a six-inning drought and put the Commodores up 2-0. While the insurance run was important, Hale was even more of a factor in the field. The LSU senior helped turn a 5-5-3 double play with one out in the top of the second with the bases loaded to keep Hyannis off the board.
The Commodores channeled that momentum and picked up the only run they'd need in the bottom half of the second when Jake Madsen (Ohio) scored on an error.
Falmouth padded its lead in the eighth thanks to another Hyannis error and some heads-up base running by Boomer White (Texas A&M).
Commodores starting pitcher Matt Hall (Missouri State) gave up five hits in six innings to pick up the win. That overshadowed a solid performance by Hyannis' Marc Brakeman (Stanford), who struck out five and allowed five hits in six innings.
Ben DeLuzio (FSU) and Kyle Survance (Houston) each went 2-for-3 for Falmouth, with Survance notching a double.
Ambidextrous Ryan Perez (Judson) came in to relieve Brakeman in the seventh, striking out two in that inning. With the Commodores up 3-0 heading into the ninth, closer Matt Eckelman (St. Louis) took over on the mound. Eckelman, who gave up just one run during the regular season, retired the side to lock up the victory.
The other West matchup between Cotuit and Bourne was shelved for the night because of inclement weather and field conditions. Game 1, Cotuit at Bourne, is slated for Thursday at Doran Park at 6 p.m.