League News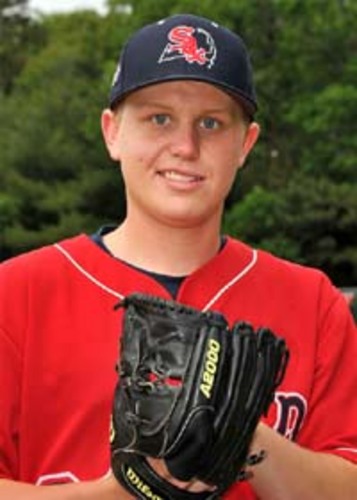 08/09/2014 8:47 PM
Article By:
Red Sox 1, Firebirds 0: Kevin Duchene (Illinois Champaign) went 7 1/3 innings of nearly perfect baseball, allowing only one hit in a dominant performance as the Y-D Red Sox defeated the Orleans Firebirds in the decisive Game 3 of the East Division semifinals.
The Red Sox advance to the East Division finals, presented by Rockland Trust, against the Harwich Mariners. Game 1 will be Sunday at 5:30 p.m. at Whitehouse Field.
Jordan Tarsovich (VMI) scored Y-D's only run on a sacrifice bunt by Josh Lester (Missouri) in the second inning.
Orleans' David Thompson (Miami) notched the only hit of the night off of Duchene in the first inning, slipping a single into center field.
Duchene, who ended his night with 12 strikeouts, got into trouble in the third inning when he loaded the bases with two walks and a hit batter, but caught Bobby Dalbec (Arizona) swinging to get out of the jam.
Y-D reliever Phil Bickford (Cal St. Fullerton) closed the door on Orleans' season with 1 2/3 innings of work. Kyle Twomey (Southern California) took the loss for Orleans.