League News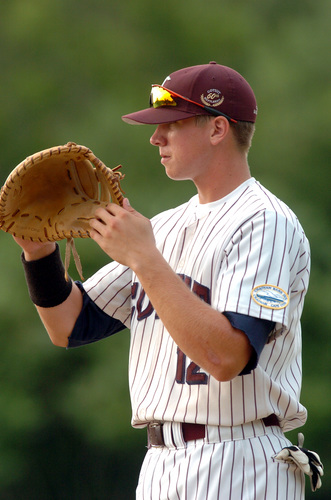 12/04/2014 6:18 PM
Article By: CCBL Public Relations Office
Justin Smoak (Cotuit, 2006) didn't remain a free agent for long.
Smoak agreed to a one-year, $1 million deal with Toronto Wednesday, one day after he was non-tendered by the Blue Jays. Toronto obviously saw an opportunity to reduce its payroll, as Smoak, who earned $2.64 million at Seattle in 2014, had been projected to get a salary bump to $3 million through arbitration.
Smoak, who turns 28 on Friday, has yet to live up to the expectations he brought to the big leagues after winning the Pat Sorenti award as the Cape League's Most Valuable Player in 2006 and being drafted in the first round (11th overall) by the Texas Rangers in 2008 out of the University of South Carolina.
He debuted with the Rangers on April 23, 2010, but after hitting just .218 in 70 games, he was traded to Seattle as part of a six-player deal that sent Cliff Lee and Mark Lowe to Texas.
In six seasons with the Mariners, Smoak showed signs of power and productivity at times as he totaled 66 home runs and 200 RBIs with Seattle, but his batting line read .226/.308/.384 in just under 2,000 plate appearances and he struck out more than twice as often as he walked (435-200).
Smoak's tenure as a Mariner ended on Oct. 28 when Toronto plucked him off the waiver wire.
Smoak appears destined to fill the part-time first base role previously assigned to veteran Adam Lind (Wareham, 2003). Lind, 31, who traded to the Milwaukee Brewers on Nov. 1 for pitcher Marco Estrada after nine big-league seasons with the Blue Jays.
In 39 games for Cotuit in 2006, Smoak batted .286/.382/.565 with 10 doubles, 11 homers and 36 RBIs. A CCBL All-Star, he was named league MVP and was Baseball America's choice as the league's No. 1 prospect.
-ccbl-