League News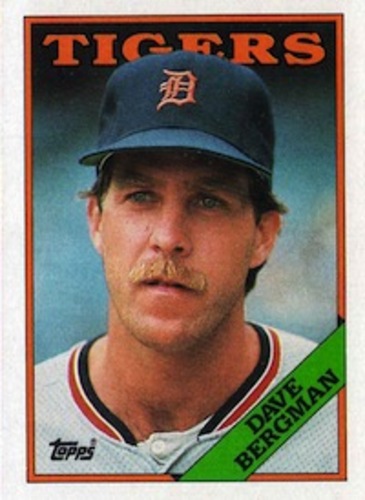 02/05/2015 3:55 PM
Article By: CCBL Public Relations Office
The Cape Cod Baseball League has lost another star of the past. Former Chatham Athletic Dave Bergman, the 1973 Cape League batting champion and a member of the 1984 World Series-winning Detroit Tigers, died Tuesday after a long battle with bile duct cancer at 61.
Bergman was best known for his nine years as a Tiger, from 1984-92, but he fashioned a lifetime batting average of .258 in 17 big-league seasons with the New York Yankees, Houston Astros, San Francisco Giants and Tigers.

"It is with heavy hearts we extend our condolences to the family of Dave Bergman," the Tigers said in a released statement. "Dave was as spirited as a person as he was a player. He will forever hold a special place in Tigers history for the versatile roles he played and his significant contributions as a member of the 1984 World Champion Tigers. We will miss seeing Bergie at the ballpark and in the community."

"We are saddened to learn of the passing of Dave Bergman," the Astros said in a statement. "To those that played with him, Dave was known as a leader and great teammate, and for his charitable efforts. We extend our heartfelt condolences to Dave's family and many friends throughout the game and beyond."

Enos Cabell, a special assistant to the general manager for the Astros, played with Bergman on three different teams. "Everybody loved Dave," Cabell said in the Astros' statement. "He was a longtime friend and a great, great guy. We served together on the Board of the Joe Niekro Foundation. He cared about people. You won't find anyone with anything bad to say about Dave. He was that type of person."

Playing first base for Chatham in 1973, Bergman hit .341 to win the Cape League batting title after his sophomore season at Illinois State University. The Evanston, Ill., native had been drafted by his beloved Chicago Cubs in the 12th round in 1971 out of Maine South High School in Park Ridge, Ill., but opted to attend college rather than turn pro.

"It was a tough decision not to sign," Bergman recalled in an interview years later. "I truly felt a college degree was more important."

In his three years at Illinois State, Bergman compiled a career .365 batting average and became the Redbirds' first Division I All-American. The Yankees selected him in the second round of the 1974 draft and made him an offer he couldn't refuse, so he put his coveted college degree on hold and reported to Oneonta in the New York Penn League, where he hit .348 to win the batting title and league Player of the Year honors.

He made his major league debut in Yankee pinstripes on Aug. 26, 1975, at age 22.

After getting into just 12 big league-games over two seasons, Bergman's tenure in New York ended on Nov. 23, 1977, when he was sent to Houston to complete a deal made five months earlier when the Yankees acquired slugger Cliff Johnson from the Astros for infielder Mike Fischlin, left-handed pitcher Randy Niemann and a player to be named later. During his time in Houston, he managed to complete the coursework for his business degree and graduate from Illinois State.

Bergman's baseball odyssey continued when the Astros traded him and outfielder Jeffrey Leonard to the San Francisco Giants on April 20, 1981, for infielder-outfielder Mike Ivie. Initially disappointed, Bergman eventually looked back on the trade as a major turning point in his career. He said the Giants' new manager, Frank Robinson, "taught me more about baseball than anybody I ever played for. He shared with me the little things about the game that I am not sure that everybody has had the opportunity to learn at the major-league level. At that point in time, I really, really became a student of the game."

Bergman played most of his games with the Giants at first base, but got spot starts in the outfield and as a pinch-hitter. His batting average improved each season, topping out at .286 in 1983 as he began to play more regularly. He hit .392 in the last two months of the season and on Aug. 30 he belted two home runs and collected five RBIs to lead a 13-2 rout of Montreal. Robinson called him "our secret weapon."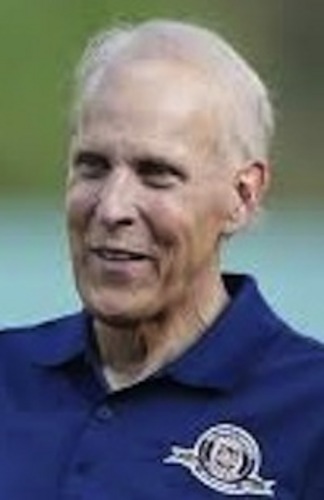 On March 24, 1984, despite his impressive finish in 1983, Bergman was traded not once, but twice. The Giants sent him to Philadelphia for outfielder Alejandro Sanchez and the Phillies immediately packaged him with relief pitcher Willie Hernandez in a deal with the Tigers for outfielder Glenn Wilson and catcher-outfielder John Wockenfuss.
In 1984, Bergman hit .273 with seven home runs and a career high 44 RBIs as a key member of Detroit's world championship team. His first homer as a Tiger, a walkoff shot on June 4 off reliever Roy Lee Jackson of the Toronto Blue Jays, remains one of the most memorable in Tigers history.

"He was coming right at me with fastballs and sliders, and I was taking my best rips," Bergman said after the nationally televised game. "I was locked in; he was locked in. I really felt like I was going to hit the ball hard somewhere, and I'm sure he felt he was going to get me out."

After fouling off seven pitches, and on a full count, Bergman blasted Jackson's 13th pitch high into Tiger Stadium's right field upper deck to give the Tigers a 6-3 win in the opener of a crucial series. Detroit maintained its 4 1/2- game lead on the Jays by splitting the four games.

"I had played with Roy in winter ball," said Bergman, a successful money manager for an investment firm in Grosse Pointe, Mich., at the time of his death. "I knew he was the type of pitcher who doesn't give in to the hitter."

Years later, Bergman told writer George Cantor: "There comes a time in every season when a hitter puts all his mechanics together. That night was it for me – it was the biggest thrill of my career."

Bergman was a smooth-fielding first baseman, one of the best at the old hidden-ball trick, with Alan Wiggins of the Orioles and Ozzie Guillen of the White Sox his two most famous victims. He earned a reputation as a great teammate, on and off the field. He also was a longtime union rep.

"Going back to my rookie year (1987), he took me under his wing," said Mike Henneman (Wareham, 1983), a teammate of Bergman's with the Tigers from 1987-92. "He was just a 100 percent class man, in every aspect of life. It's a huge loss."

Bergman was at Comerica Park this past summer as part of the 1984 World Series 30th reunion. While he wore his trademark smile, it was clear the illness was taking its toll, as he had lost weight and hair. During the pregame ceremony June 30 at Comerica Park, Bergman put on a glove and played first base while Alan Trammell and Lou Whitaker turned one more double play.

"Dave served as a beloved mentor to me, a patient sounding board, a brave coach and a wise counselor," said Robert Bilkie, Bergman's longtime business partner. "He inspired me with his humility and decency. I believe that the true measure of a man is the cumulative success that he breeds in others. In this regard, Dave truly belongs in the Humanity Hall of Fame."

Bergman is survived by his wife and college sweetheart, Cathy, and their adult children Troy, Bria and Erica. Funeral arrangements are pending. The family asks that memorial contributions be made to the Grosse Pointe Redbirds baseball organization, which Dave founded.