League News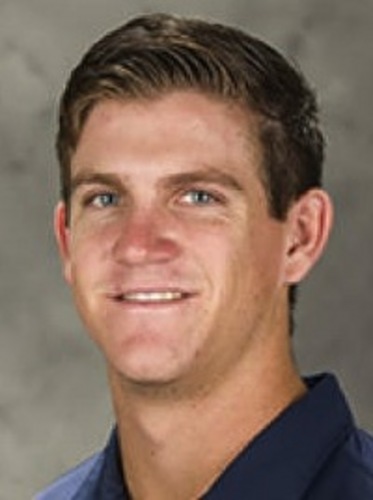 02/06/2015 4:40 PM
Article By:
What was the secret weapon that helped Kevin Newman (Falmouth, 2013-14) win an unprecedented second consecutive Cape Cod Baseball League batting championship last summer?
Ping-pong, the University of Arizona junior shortstop revealed in a recent Arizona Daily Wildcat story.
"It helps with my hand-eye coordination," he told writer Nicole Cousins. "A lot of baseball teams actually have a table in their clubhouse for that specific reason."
Newman has been playing ping-pong – or table tennis, if you prefer – since he was a youngster. "My sister and my dad were both collegiate tennis players, so we always had a ping pong table, because ping pong is the closest thing to tennis," he told Cousins. "My sister is five to six years older than me, so I was really young playing all of her friends, and I got really good at it."
Because Arizona's baseball locker room doesn't have a ping-pong table, Newman is often seen working on his game at the campus ping-pong club. Since arriving in Tucson in 2012, he has taken on all challenges from teammates, but he usually plays left-handed to "make it fair," according to Cousins' story.
One teammate who has provided some spirited competition is right-handed pitcher and fellow Cape League alum Nathan Bannister. "I have beaten him," said Bannister, who was 4-1 with a 2.37 ERA for the Orleans Firebirds last summer. "But that was back in the freshman dorms. Other than that, he has the upper hand on me."
Newman likes to say he's better at ping-pong than he is at baseball, but after he hit .375 in 2013 and .380 last summer to collect back-to-back Thurman Munson awards as Cape League batting champion, that's hard to believe. In fact, the 6-foot-1, 180-pound Poway, Calif., native is considered a likely first-round selection in this year's Major League Baseball First-Year Player Draft.
Newman and fellow junior
Scott Kingery
(Brewster, 2014) were just named to
D1baseball.com
's preseason All-America team. Kingery, who played center field last year, has been converted to second base and is set to team with Newman in the middle of the Wildcats' infield. Kingery also had a fine 2014 season on the Cape, hitting .312 in 33 games for the Whitecaps.
Arizona head coach Andy Lopez is glad Newman stuck with the baseball. "I think that if Newman plays the way the way he's capable of playing, he'll take away the 'preseason' part of the preseason All-American," Lopez told Cousins.
Newman batted .336 as a freshman and .304 last season, both fourth on the team. Defensively, he was ninth in Pac-12 Conference play with 149 assists and he fashioned a .958 fielding percentage.
Arizona opens its season Feb. 13 against Eastern Michigan, so you certainly won't find Newman at the ping-pong club's 6 p.m. meeting that day. But if you want to see his skills with a paddle, check out the video he uploaded to YouTube, which shows him playing against childhood friend Steven Halcomb, now a Milwaukee Brewers farmhand.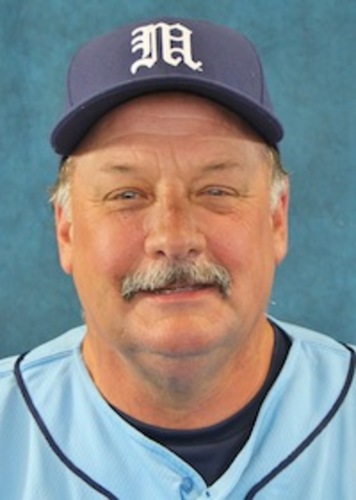 DISA & DATA: Belated but sincere congratulations go out to:

Craig Biggio, a Houston Astro throughout his 20-year major league career, for being elected to the National Baseball Hall of Fame. The 1986 Yarmouth-Dennis Red Sox standout joins Pie Traynor, Carlton Fisk and Frank Thomas as the Cape League's contributions to Cooperstown. The only Cape Leaguer to accumulate more than 3,000 big-league hits, Biggio will be inducted Sunday, July 26, along with pitchers Pedro Martinez, John Smoltz and Randy Johnson.
Kris Bryant (Chatham, 2011), the Chicago Cubs' top prospect, for "going to bat" for a fan who was planning to purchase a bat autographed by Bryant on eBay. When Bryant received a tweet from Mike Kennedy, 22, inquiring about the authenticity of the bat, the minor league star was shocked at the asking price. So he asked Kennedy for his mailing address, signed one of his personal bats and sent it to the amazed and appreciative fan, saving him a cool $850. Bryant was the Cubs' first-round draft pick in 2013 and in two seasons of pro ball has compiled a .327/.428/.666 batting line with 52 home runs and 142 RBIs spread across five teams. He's expected to join the big club at some point in 2015.
Bob Corradi, retiring Massachusetts Maritime Academy baseball coach and athletic director, who will be awarded an honorary doctorate at this spring's commencement exercises. A former star athlete at Bourne High School and now a Sandwich resident, Corradi is a longtime Cape League volunteer, who in 2012 received the league's Fred Ebbett Lifetime Achievement award.
Chip Hale and Kevin Cash, for becoming members of one of baseball's most exclusive clubs after being hired as managers of the Arizona Diamondbacks and Tampa Bay Rays, respectively. Hale (Orleans, 1988-89) and Cash (Falmouth, 1999) bring to eight the number of active big league skippers who played in the Cape League as collegians. (The others are John Farrell, Joe Girardi, Buck Showalter, Robin Ventura, Mike Matheny and Walt Weiss.) And at age 37, Cash is the youngest manager in the majors. After getting the job, one of the first congratulatory messages Cash received was from his former GM at Falmouth, Chuck Sturtevant.

Jim Martin and John Garner Jr., deserving winners of two of the Cape League's most prestigious awards in 2014. Martin, who retired after 32 years as a volunteer with the Yarmouth-Dennis Red Sox and the Cape League, won the Fred Ebbett Lifetime Achievement award; Garner, the league's director of public relations and broadcasting, received the Richard "Dick" Sullivan Executive of the Year award. Both presentations took place during the Nov. 15 CCBL Hall of Fame event at the Chatham Bars Inn.
Scott Pickler, four-time National Junior College Coach of the Year at Cypress College in California, for bringing another Cape League championship – his fourth – to the Yarmouth-Dennis Red Sox. It was an eventful year for the Y-D skipper, who also saw his son Jeff join the Los Angeles Dodgers' front office as a special assistant in pro scouting and player development, and two of his former Red Sox players, All-Star catcher Buster Posey (2006-07) and rookie second baseman Joe Panik (2010), help the San Francisco Giants win their third World Series title in five years.
Mike Roberts, Cotuit manager and unofficial Cape League goodwill ambassador, for his enshrinement in the American Baseball Coaches Hall of Fame during the organization's recent national convention in Orlando, Fla. Roberts was honored for his work as head coach at the University of North Carolina from 1978-98 and as the Kettleers' manager since 2003.
John Schiffner, the Cape League's all-time winningest manager, for finally realizing his dream of coaching at the Division I college level. The Chatham Anglers' skipper soon will be heading south with the University of Maine's baseball team as an assistant to head coach Steve Trimper, a Cape summer resident and frequent fishing buddy on Schiff's boat, Summer Catch. The Black Bears will inaugurate their 2015 campaign Feb. 13 when they open a four-game series against Wisconsin-Milwaukee in Winter Haven, Fla.
Buck Showalter of the Baltimore Orioles for winning his third American League Manager of the Year award after leading the O's to an AL East-leading 96-66 record. The Cape League Hall of Famer (Class of 2002), who led the Cape League in hitting (.434) for Hyannis in 1976, also won managerial honors with the New York Yankees in 1994 and with the Texas Rangers in 2004.
Brian Tomasini, bullpen coach for the Hyannis Harbor Hawks, for being named head coach of the Sandwich High School baseball team. Tomasini, who played four years of varsity baseball at Sandwich and captained the Blue Knights nine as a senior in 2007, also coaches junior varsity gold and boys JV basketball at Sandwich. A 2011 graduate of Saint Anselm College in Manchester, N.H., he succeeds Richard Ferris as Sandwich High skipper.
Chris Young (Chatham, 2000), for winning the 2014 American League Comeback Player of the Year award. Young, 35, who did not pitch in the majors in 2013, went 12-9 with a 3.65 ERA in 30 games (29 starts) for the Seattle Mariners and ranked eighth in the AL with an opponents' batting average of .234. He had been released by the Washington Nationals at the end of spring training and was picked up by Seattle on March 27, just four days before the start of the regular season. The 6-foot-10, 255-pound right-hander from Princeton, a third-round pick of the Pittsburgh Pirates in the 2000 draft, currently is a free agent.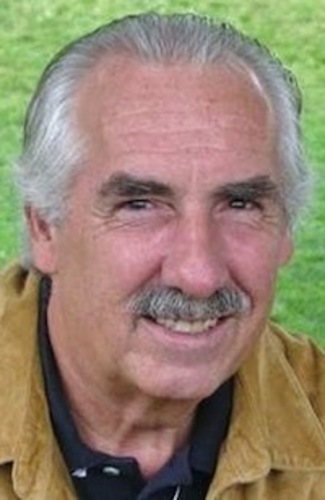 Condolences to:
The families of three Cape League Hall of Famers who passed away in recent months – Boston Red Sox vice president and team historian Dick Bresciani, 76; retired Red Sox scout Bill Enos, 94; and former big league pitcher and well-known Connecticut humanitarian Art Quirk, 77. Good guys all. Bresciani and Enos were members of the Hall's inaugural class in 2000 while Quirk was inducted in 2009. ... And to the families of others with Cape League ties who recently left us: longtime Chatham A's/Anglers public address announcer Dave Weidner, 72; San Francisco Giants scout Stan Saleski, 59; Seattle Mariners scout Bill Kearns, 93; former MLB southpaw Brad Halsey, 33, who pitched for Chatham in 2001; Cincinnati Reds scout Jeff Taylor, 58, who with twin brother Steve played at Chatham in 1976; and Dave Bergman, 61, who won the CCBL batting crown at Chatham in 1973 and a World Series championship with the Detroit Tigers in 1984.