League News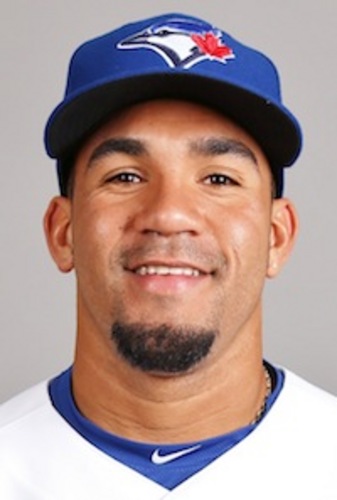 04/28/2015 5:26 PM
Article By: CCBL Public Relations Office
During spring training, anyone mentioning Devon Travis of the Toronto Blue Jays as a potential Rookie of the Year candidate in the American League would have been advised to seek immediate help from a mental health professional.
But Kris Bryant? Another matter entirely. Everyone knew that the Chicago Cubs' super prospect would be a certain contender for rookie honors in the National League once he served his early season sentence in Triple-A, a penalty for being so darned good and so darned expensive.
Bryant was the Chicago Cubs' first-round draft pick in 2013, the second player to be selected. In the 2012 draft, Travis had to wait until the 13th round to hear his name called by the Detroit Tigers. Preceding him were 423 draft picks.
Bryant, 6-5, 215 pounds out of the University of San Diego, received a signing bonus from the Cubs of $6,708,400, the largest in franchise history. Florida State's 5-9, 190-pound Travis got $200,000 from the Tigers.
As Major League Baseball rookies, both are being paid $507,500, slightly over the MLB minimum of $500,000, Bryant by the Cubs and Travis by the Blue Jays, who acquired him in November in a trade with the Tigers.
Today, Bryant (Chatham, 2011) and Travis (Bourne, 2010) are the top performers among all former Cape Cod Baseball League players in the 2015 rookie class.
Having joined the Cubs on April 17, Bryant has not yet accumulated enough plate appearances to be listed among the NL leaders. But he's batting .351/.478/.459, with an OPS of .938. Playing mostly at third base, Bryant has gone 13-for-37 with four doubles and has driven in nine runs. He has drawn eight walks, struck out nine times and stolen a base. The slugger who led the minors last year with 43 home runs and topped all players in spring training with nine has yet to homer in The Show.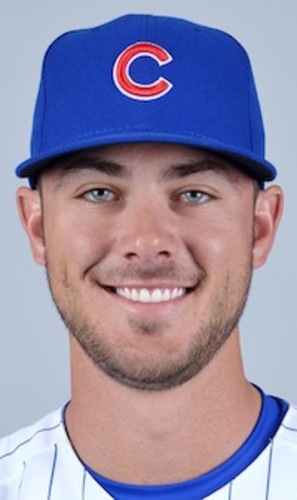 The figures are impressive for the 23-year-old Las Vegas native, but not as impressive as those compiled by Travis, who earned the starting second base job with the Blue Jays with an outstanding training camp and collected his first hit, home run and RBI with one swing of the bat on Opening Day, April 6, in Yankee Stadium.
After Monday night's 6-5 loss in Boston, when he singled home a run in the first inning and homered into the Green Monster seats in the third, Travis's batting line read .368/.419/.721. His OPS was 1.140. The 24-year-old second baseman was 25-for-68 at the plate, with six doubles, six home runs, 15 runs scored and 18 RBIs. About the only negative aspect of his performance so far has been his ratio of strikeouts (12) to walks (four).
While Travis dominates the batting stats against his fellow rookies, he is also among the American League's overall leaders in virtually every offensive category. He is first in slugging percentage and second in both RBIs and OPS while ranking fourth in batting average, home runs and runs scored. Like Bryant, he has one stolen base.
When the Blue Jays traded for Travis, they hoped he might be the solution to a nagging problem at second base, a position where seven different players were used in 2014.
Travis was impressive at Double-A Erie last season, posting a .298/.358/.460 batting line with 10 homers and 52 RBIs in 100 games. When the Jays acquired him from Detroit, GM Alex Anthopoulos said he might have preferred that Travis had Triple-A experience. But he quickly noted this the young infielder's talent and acumen suggested that he was close to big-league ready. That assessment was borne out in spring training as Travis, though homerless and without a stolen base, batted a solid .359/.400/.453 with six doubles and seven RBIs.
Although his speed and defensive prowess are considered average, or a little below, Travis is proving to be a solid and well-rounded, if unspectacular player.
"He just does a lot of little things well," Anthopoulos said. "He's a good all-around baseball player. He does a lot of things to help you win games. He can steal a base for you. He has surprising power … and he's solid from a defensive standpoint as well."
Baseball America's Ben Badler had this to say about Travis: "With a quick, simple stroke, Travis has excellent plate coverage and routinely barrels up balls for hard contact. He's small but has a strong, compact frame, generating surprising exit speed off the bat for his size … Travis' tools aren't flashy, but scouts come to appreciate him the more they see him because of his ability to hit, manage the strike zone and play smart, fundamentally sound baseball in all areas of the game."
Neither Bryant nor Travis projected as future stars while playing in the Cape League. Bryant hit just .223 in 37 games for the 2011 Anglers, while Travis, who played in only seven games for the Braves in 2010, batted .133 with two hits, both singles.
In case you were wondering, the player who easily eclipsed Bryant in 2011 as the Cape League's Outstanding Pro Prospect was Cotuit slugger Victor Roache, now a Milwaukee Brewers farmhand. The Georgia Southern outfielder was the Brewers' first-round draft pick (28th overall) in 2012. After his first 17 games this season for Brevard County in the High-A Florida State League, Roache was hitting .338/.411/.631 with five homers and 17 RBIs. He's hoping to earn a promotion to Double-A Biloxi.