League News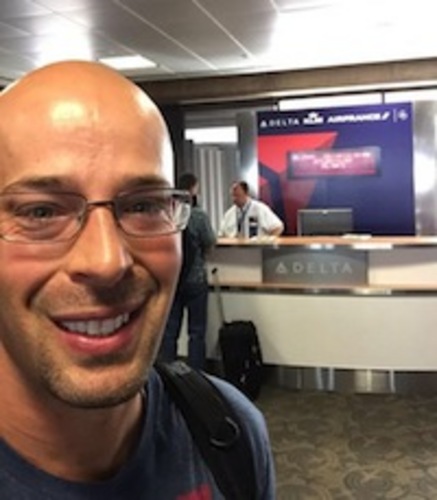 06/10/2015 5:38 PM
Article By: CCBL Public Relations Office
The Atlanta Braves' continuing search for bullpen help has brought Cape Cod Baseball League Hall of Famer David Aardsma (Falmouth, 2002; Class of 2010) back to the big leagues for the first time since 2013. Atlanta summoned Aardsma from Triple-A Gwinnett on Tuesday after signing him to a minor league deal three days earlier.

It didn't take long for Aardsma to get his feet wet in Atlanta. He was summoned from the bullpen in the sixth inning of Tuesday night's game against San Diego after the Padres had scored twice in the inning and built a 5-0 lead. With two outs and a runner on second, Aardsma faced left fielder Justin Upton. He threw two quick strikes, then retired Upton on a popup to second base to end the inning.
Atlanta came back with five runs of its own in the home half of the sixth and won the game 6-5 on a pinch-hit solo home run by Joey Terdoslavich (Chatham, 2009) leading off the eighth. The Braves used four more relievers after Aardsma, with another former Cape League star, Jason Grilli (Cotuit, 1995; Brewster, 1996), nailing it down by recording his 16th save of the season.
The Braves have been desperate for bullpen improvement and are hoping that Aardsma, a former Seattle closer whose career was interrupted by hip, elbow and groin surgeries, will continue to provide it. They made room for him on their active roster by optioning right-hander Cody Martin to Gwinnett. Martin was previously sent to Triple-A on May 19 and recalled on June 1. He is 2-3 with a 5.40 ERA.
Atlanta signed Aardsma on June 6 after he exercised an opt-out clause in his contract that allowed him to become a free agent if the Los Angeles Dodgers did not add him to their active roster by June 1.
Aardsma had been pitching well for L.A.'s Triple-A affiliate in Oklahoma City, where he appeared in 20 games, posting a 2.41 ERA with 23 strikeouts and seven walks in 18 2/3 innings. He converted 15 of 15 save opportunities as the team's closer.
The Braves, who entered Tuesday's game with a majors-worst 4.90 bullpen ERA, made their interest in Aardsma known almost immediately after he was released by the Dodgers.
"We had a number of good offers, and the Braves – they wanted me the most," Aardsma said. "They were very adamant about getting me here, giving me an opportunity. You have to go somewhere where they want you."
Aardsma made one appearance for Gwinnett on Sunday throwing a perfect inning, including two strikeouts. He hasn't pitched in the majors since 2013 when he was with the New York Mets. He missed the entire 2011 season while rehabbing from Tommy John surgery and got into one big league game for the New York Yankees in 2012.The 6-3- 220-pound righty spent all of last season with the St. Louis Cardinals' Triple-A club in Memphis.
The move makes sense for the Braves, who can't afford to wait around hoping the bullpen problem will miraculously correct itself. Aardsma, who has nothing more to prove in the minor leagues, is the 17th pitcher used out of the Braves' bullpen this season; they used 15 all of last season.
"He only had one inning in Triple-A (for us)," Braves manager Fredi Gonzalez said, "but he's a guy with pretty good numbers in the minor leagues … and he's got some major league experience. He hasn't pitched in the big leagues since, I think, 2013, but here's a guy who, put him in the right situation, I think he can help us."
Aardsma brought with him a 4.23 ERA in eight major league seasons. His next appearances for the Braves will be his 300th in the big leagues. He last pitched in the majors in 2013 with the Mets, posting a 4.31 ERA over 43 appearances, with 36 strikeouts and 19 walks in 39 2/3 innings. He has a career record of 15-17 with a 4.23 ERA to go along with 69 saves. His career has taken him to San Francisco, Chicago (Cubs and White Sox), Boston, Seattle, New York (Yankees and Mets) and now Atlanta. And he has spent time either in spring training or in the minor league systems of the Dodgers, Cardinals, Miami Marlins and Cleveland Indians.
"Good guy, knows what he's doing," said Braves catcher A.J. Pierzynski, a teammate of Aardsma's with the White Sox in 2006-07. "He's got experience, he's been in some high-level situations, and he'll help. He has a little breaking ball, he throws a cutter, he's able to mix it up, and he competes. That's his biggest positive – that he competes and he goes after guys."
Aardsma starred for the Falmouth Commodores in 2002 and earned election eight years later to the Cape League Hall of Fame.
With his return to The Show, the former Rice University standout becomes the fourth currently active MLB player who is a member of the Cape League Hall of Fame. The others are Baltimore catcher Matt Wieters (Orleans, 2006; Class of 2013); Oakland outfielder Sam Fuld (Hyannis, 2003; Class of 2014), and New York Yankees closer Andrew Miller (Chatham, 2004-05; Class of 2012).