League News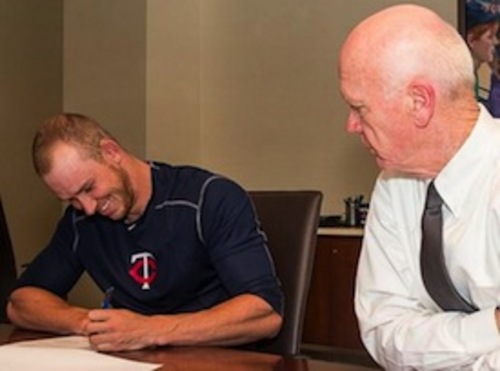 06/17/2015 8:30 PM
Article By:
America has 11 new millionaires, thanks in no small part to the Cape Cod Baseball League.
Nine of the Cape League's 14 first-round selections and two second-round picks in last week's Major League Baseball draft have signed lucrative bonus contracts ranging from the $3,889,500 the Minnesota Twins paid to their first-round selection, Tyler Jay (Y-D, 2014), to the $1,108,000 which Cody Ponce (Brewster, 2014) received from the Milwaukee Brewers as their second-round pick.
Between Jay, the first Cape League graduate and the sixth overall player chosen on Day 1 of the draft, and Ponce, the 50th player drafted, are nine other new millionaires who will now embark on their careers as professional baseball players.
Former University of Illinois left-hander Jay toured Target Field Wednesday, met the Twins players and the media, and signed his contract. His $3,889,500 bonus is the slot amount for a No. 6 pick. Amid speculation that he could be one of the first from this year's draft to reach the majors, Jay told reporters, "Hopefully I just throw well wherever I'm going and prove my ability. However long it takes, whatever I need to do to help the team … that's what I want to do."
The Twins believe Jay has the stuff to be a starter, but their plan apparently is for him to join their High-A Fort Myers Miracle roster as a reliever. While at Illinois, Jay was 5-2 with a 1.08 ERA in 66 2/3 innings. He worked mostly as a closer over the last two seasons, but did make two starts this year.
On Monday of this week, the Chicago Cubs and their first selection, Ian Happ (Harwich, 2013-14), agreed to a bonus that fell $351,000 under the $3,351,000 slotted for the No. 9 overall pick.
Happ, a switch-hitting outfielder from the University of Cincinnati, became the highest drafted Bearcat ever – the program had never had a player taken in the first two rounds – after being named a 2015 Golden Spikes Award semifinalist and a unanimous All-America selection.
This season, he led the Bearcats with a .369 average, belted 14 home runs and 18 doubles and collected 44 RBIs.
Also signing Monday was Pittsburgh's first-round selection and 19th overall pick, Kevin Newman (Falmouth, 2013-14). The University of Arizona shortstop made Cape League history as the only player to win back-to-back batting championships and last summer he added the Pat Sorenti award as league MVP to the two Thurman Munson awards he earned in 2013 (.375) and 2014 (.385).
After Newman affixed his signature to his contract with the Pirates, the pride of the Falmouth Commodores was $2.175 million richer. His signing bonus fell slightly under the slot figure of $2,273,800.
"Our guys fell in love with him last year, hoped he would get to us, (but we) never dreamed he would," Pittsburgh general manager Neal Huntington said. "We like him as a shortstop because he has the defensive skills to stay at the position (and) we love the bat."
Newman, 21, was an All-Pac 12 selection during each of his three seasons with the Wildcats, hitting .370 with 19 doubles, two homers and 22 stolen bases for Arizona this spring. He will begin his pro career next week when he reports to the West Virginia Black Bears of the New York-Penn League.
Huntington said he anticipates a bit of a transition for the 6-foot-1, 185-pound infielder, but it figures to be a short one. During his two summers on the Cape, Newman proved he can handle a wood bat as easily as he handled an aluminum one in college.
Other new millionaires from the Cape League: No. 26, Taylor Ward (Orleans, 2014), Fresno State catcher, $1,670,000, L.A. Angels; No. 29, Jon Harris (Harwich, 2014), Missouri State right-handed pitcher, $1,944,800, Baltimore Orioles; No. 30, Kyle Holder (Cotuit, 2014), San Diego shortstop, $1,800,000, N.Y. Yankees; No. 31, Chris Shaw (Chatham, 2014), Boston College first baseman, $1,400,000, San Francisco Giants; No. 34, Christin Stewart (Orleans, 2014), Tennessee outfielder, $1,795,000, Detroit Tigers; No. 48, Scott Kingery (Brewster, 2014), Arizona second baseman, $1,259,600, Philadelphia Phillies; No. 50, Brett Lilek (Orleans, 2014), Arizona State left-handed pitcher, $1 million, Miami Marlins; and No. 55, Cody Ponce (Brewster, 2014), Cal Poly Pomona right-handed pitcher, $1,108,000, Milwaukee Brewers.
Kingery and Lilek were among nine Cape Leaguers drafted in the second round.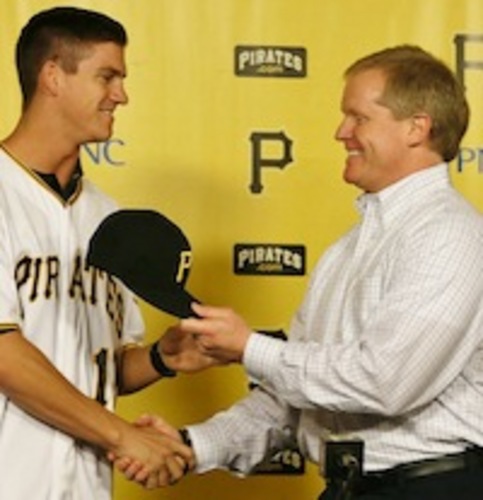 Here are the remaining first, second and Competitive Balance "B" round picks from the CCBL:
No. 16. James Kaprielman (Y-D, 2013), UCLA right-handed pitcher, N.Y. Yankees, unsigned.
No. 18. Phil Bickford (Y-D, 2014), Southern Nevada right-handed pitcher, San Francisco Giants, unsigned.
No. 20. Richie Martin (Falmouth, 2013; Bourne, 2014), Florida shortstop, Oakland Athletics, unsigned.
No. 24. Walker Buehler (Y-D, 2014), Vanderbilt right-handed pitcher, L.A. Dodgers, unsigned.
No. 25. D.J. Stewart (Y-D, 2013), Florida State outfielder, Baltimore Orioles, unsigned, unsigned.
No 35. Kyle Funkhouser (Chatham, 2013), Louisville right-handed pitcher, Los Angeles Dodgers, unsigned.
No. 43. Alex Young (Falmouth, 2014), TCU left-handed pitcher, Arizona Diamondbacks, unsigned.
No. 47. Donnie Dewees (Hyannis, 2014), North Florida outfielder, Chicago Cubs, unsigned.
No. 58. Andrew Stevenson (Y-D, 2014), LSU outfielder, Washington Nationals, unsigned.
No. 62. Kevin Kramer (Orleans, 2013), UCLA shortstop, Pittsburgh Pirates, signed, $850,000.
No. 63. Mikey White (Brewster, 2014), Alabama shortstop, Oakland Athletics, signed, $900,000.
No. 64. Josh Staumont (Y-D, 2014), Azusa Pacific right-handed pitcher, Kansas City Royals, signed, $954,600.
No. 73. Kyle Cody (Wareham, 2013-14), Kentucky right-handed pitcher, Minnesota Twins, unsigned.
No. 74. Josh Sborz (Orleans, 2014), Virginia right-handed pitcher, Oakland Athletics, unsigned.
No. 75. A.J. Minter (Cotuit, 2014), Texas A&M left-handed pitcher, Atlanta Braves, signed, $814,300.