League News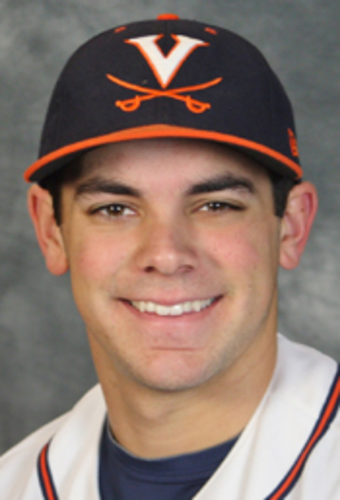 06/21/2015 9:14 AM
Article By: CCBL Public Relations Office
Vanderbilt and Virginia will clash in a best-of-three series for the national collegiate baseball championship for the second consecutive year after the Cavaliers rallied to beat Florida 5-4 Saturday night before 15,550 spectators in Omaha, Neb.
Game 1 in the College World Series finals is set for Monday at 8 p.m. ET and will be televised by ESPN. Games 2 and 3, if necessary, are scheduled to start at the same time on Tuesday and Wednesday, also on ESPN.
Virginia got a clutch performance from third baseman Kenny Towns (Harwich, 2014), who hit a two-run double down the left field line in the fifth inning to put the Cavaliers ahead, then produced the game-winning RBI with a bases-loaded sacrifice fly in the seventh.
Josh Sborz (Orleans, 2014) pitched four shutout innings in relief of Brandon Waddell. The Vanderbilt starter went five frames against the potent Gators, who belted two more home runs to the deepest part of TD Ameritrade Park.
Both Vandy and UVA endured rough stretches this year before turning it on in the postseason. The Commodores, who won the College World Series title last season in three games, are unbeaten in eight games since the Southeastern Conference tournament. Virginia, which had to travel to California after earning the No. 3 seed in regional play, avenged its only postseason loss -- Friday to the Gators -- in reaching the championship series.
"It's so special," said junior right fielder Rhett Wiseman (Cotuit, 2013-14), who homered Friday against TCU as Vandy remained ubbeaten through three games in Omaha. "I mean, you walk around the locker room (and) everyone's fired up."
Towns, after single-handedly destroying Florida, is 6-for-14 in Omaha with six RBIs in four games. The former Harwich Mariner is at his best in clutch situations. After he doubled in two runs in his third at-bat Saturday, Florida intentionally walked Matt Thaiss to load the bases for Towns in the seventh with the game tied 4-4. "When you think about it, it's a smart play," Towns said.
It wasn't, though. Towns, 7-for-8 with 16 RBIs this season in bases-loaded situations before Saturday, made it 17 RBIs and a 5-4 Virginia lead with his sacrifice fly to right field off sinkerball pitcher Taylor Lewis.
Said Cavs coach Brian O'Connor: "He's just clutch, he really is. He's had a lot of at-bats, big at-bats for us. He made a decision, not that he was drafted last year, but he made it pretty clear that he wanted to come back for his senior year. He's really done a phenomenal job of leading this team, and he loves to be in these situations. I'll tell you what, those are the guys you win championships with right there."
Towns, drafted by the Los Angeles Angels in the 20th round on June 10, Towns set school postseason records for hits (35), RBIs (27) and games played (29) during his four years at Virginia.
Expect Vanderbilt pitchers to be very careful with the Cavs' cleanup hitter.
Vanderbilt and Virginia weren't the best teams in college baseball, or even in their own conferences, this season. Neither club earned a national seed. But upon arrival in Omaha, no one wanted to play them. After each team won its second tournament game 1-0, they appeared destined for a rematch in the championship series.
Destiny will be served starting Monday night.
To see an interview with Kenny Towns after Saturday's game, click here.
-ccbl-