League News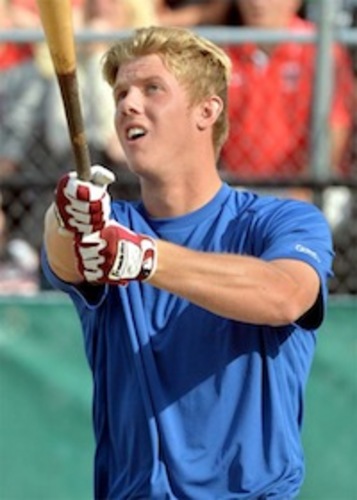 07/25/2015 9:36 PM
Article By:
Logan Sowers (Indiana) of the host Wareham Gatemen captured the 2015 Home Run Hitting Contest on Saturday night at Clem Spillane Field as part of the Cape Cod Baseball League All-Star festivities.
Sowers prevailed by eliminating Orleans' Willie Abreu (Miami), Brewster's Nick Senzel (Tennessee) and Chatham's Will Craig (Wake Forest) of the East and fellow West representatives Peter Alonso (Florida) of Bourne and Cotuit's Will Haynie (Alabama).
Players were given eight outs per round in an attempt to hit as many home runs as they could. Abreu started things off by hitting four home runs in his first round. Following him were Craig and Senzel, who both failed to hit one over the fence. Alonso batted first for the West and hit two home runs, as did Haynie. Sowers stepped up and knocked five out of the park, three of which coming with only one out left.
The final round pitted Abreu against Sowers. The Orleans Firebird swung first but didn't have any homers left in him. Sowers needed just one home run to win the contest in his team's own ballpark.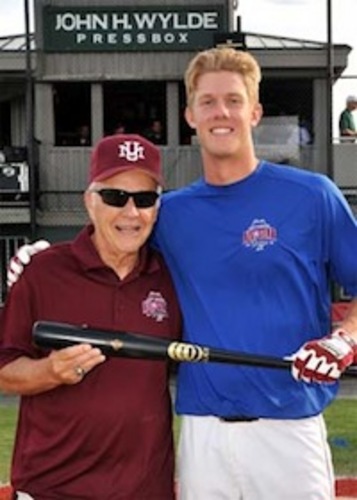 Sol Yas, former Brewster Whitecaps general manager and current director of officiating for the Cape League, announced Sowers as the winner. Yas has acted as announcer for the contest since 2002 when another member of the Wareham Gatemen, Matt Murton, won the contest.
"I think it's a lot of fun," Yas said. "There's no pressure for the players and it's enjoyable for the fans."
The Cape League has been hosting the contest since 1988 when power hitter Frank Thomas (Orleans) won. That year, 42 future major league players spent their summer playing baseball on Cape Cod.
Other noteworthy former participants include Mark Teixeira (Orleans, 1999), Josh Donaldson (Harwich, 2006) and 2006 winner Mitch Moreland (Bourne, 2006-07).