League News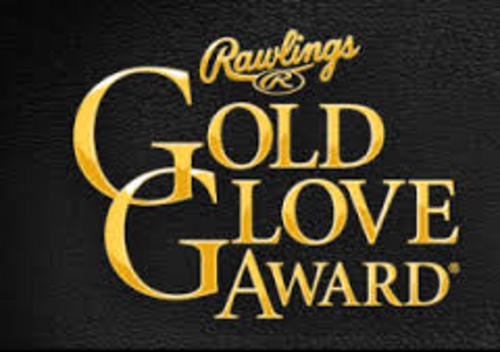 10/31/2015 2:13 PM
Article By: CCBL Public Relations Office
At the conclusion of each Major League Baseball season, Rawlings Sporting Goods Co. presents a Gold Glove award to the outstanding defensive player at each position in each league.
The 2015 finalists – three at each position
–
have been named, with 11 former Cape Cod Baseball League players among the 54 players in contention.
Last year's World Series champions, the San Francisco Giants, led the National League with four finalists this year – all graduates of the Cape League: first baseman Brandon Belt (Harwich, 2008); shortstop Brandon Crawford (Orleans, 2007); third baseman Matt Duffy (Orleans, 2011); and catcher Buster Posey (Yarmouth-Dennis, 2006-07).
Two of the three finalists for the NL third base Gold Glove played in the Cape League – Duffy of the Giants and Todd Frazier (Chatham, 2005-06) of the Cincinnati Reds. Should Frazier win in the National League and Tampa Bay's Evan Longoria (Chatham, 2005) do so in the American League, former Chatham teammates would share the third base honor.
Similarly, both Gold Gloves for catchers would go to former Y-D Red Sox teammates if both Posey and Houston's Jason Castro (Y-D, 2007) prevail.
Major League Baseball managers and coaches, voting only within their league and unable to vote for players on their own teams, account for 75 percent of the selection process. The other 25 percent goes to the sabermetrics community.
The winners will be revealed Tuesday, Nov. 10 at 7 p.m. ET on ESPN.
Here is the complete list of finalists from the Cape League:
American League
Pitcher: Dallas Keuchel (Astros), Wareham, 2007-08
Catcher: Jason Castro (Astros), Yarmouth-Dennis, 2007
First base: Mark Teixeira (Yankees), Orleans, 1999
Third base: Evan Longoria (Rays), Chatham, 2005
National League
Catcher: Buster Posey (Giants), Yarmouth-Dennis, 2006-07
First base: Brandon Belt (Giants), Harwich, 2008
Second base: DJ LeMahieu (Rockies), Harwich, 2008
Third base: Matt Duffy (Giants), Orleans, 2011
Todd Frazier (Reds), Chatham, 2005-06
Shortstop: Brandon Crawford (Giants), Orleans, 2007
Center field: A.J. Pollock (Diamondbacks), Falmouth, 2008