League News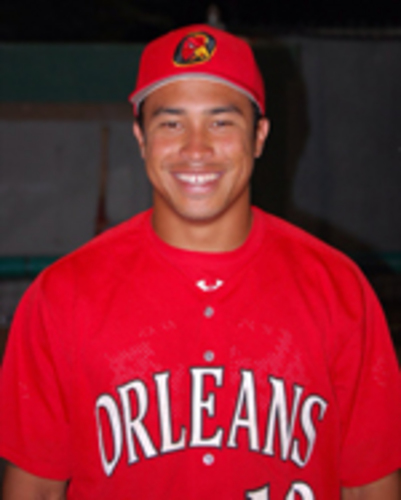 06/05/2016 3:15 PM
Article By: CCBL Public Relations Office
WEST YARMOUTH, Mass. – After a one-year hiatus, six former standouts will be inducted into the Cape Cod Baseball League Hall of Fame.

Among the CCBL alumni who comprise the 16th CCBL Hall of Fame class inducted at Chatham Bars Inn, Saturday, Nov. 19, is current major league infielder Kolten Wong, who was league MVP for Orleans in 2010 and former major league right-hander Mark Petkovsek, who won 14 games over two seasons for Chatham during the mid-1980's.

CCBL Senior Vice President and Hall of Fame Committee member Jim Higgins made announcement Sunday during league's First Pitch Brunch at 99 Restaurant in West Yarmouth.

Joining Wong and Petkovsek in the 2016 induction class are 2003 league batting champion and MVP J.C. Holt of the Brewster Whitecaps, hard-hitting infielder Warner Jones of the Wareham Gatemen, .400-hitter Jim McCollom of the Falmouth Commodores and slugging infielder Kyle Roller of the Bourne Braves.

In alphabetical order, here's Class of 2016:

J.C. Holt, Brewster
The sweet-swinging LSU product enjoyed a banner season for Whitecaps in 2003, named Cape League MVP after leading the league with .388 batting average, breaking Brewster team record previously held by Bobby Kielty's .384 in 1999. The Sieper, La., native produced 52 hits and .423 OBP with a 21-game hitting streak as he led Whitecaps to East Division title and best record (24-17-3) in CCBL. He played three outfield positions, finishing second in the league with six assists and also played second base. He was NCAA Regional MVP before arriving on the Cape. The Alexandria, La., native was drafted by Atlanta in 3rd round of 2004 Draft and played in minor leagues for eight years, hitting .277 overall and batted over .300 four times.

Warner Jones, Wareham
One of the league's top infielders during the 2003 and '04 season, the Vanderbilt third baseman hit an impressive .344 and .303 for the Wareham Gatemen, finishing in the top 10 in batting and landing him a spot in the CCBL All-Star Game both seasons spent on the Cape. In 2003, Jones led the CCBL with 64 hits and tied for the league lead with 11 doubles. During his second season in '04, Jones was the only player to compile 50 hits (57), leading the league with 16 doubles and 17 extra-base hits. Jones ranks third and fourth in most at-bats in a season during the modern era on the Cape, compiling 188 in 2004 and 186 in '03. A native of Nashville, Tenn., Jones was drafted by Detroit Tigers in the 2005 MLB Draft.

Mark Petkovsek, Chatham
The Texas product compiled a stellar mound career in two summers playing for Chatham. Petkovsek was one of the top pitchers during the '85 and '86 seasons, finishing among the top in the Cape League rankings for wins and losses, ERA, and strikeouts. In 149 innings pitched, he finished his Cape League career with a 14-4 record and a 2.90 ERA, including 7-1 mark in 1985 with 2.90 ERA and 41 K's. Drafted by Texas Rangers in first round of the 1987 MLB Draft, the Braumont, Texas, native started and finished his career with the Rangers, around stints with St. Louis and Anaheim with 46-28 record, 4.73 ERA and 358 strikeouts during MLB career.
(more)

Jim McCollom, Falmouth
The 6-1, 195-pound right-handed hitting first baseman-outfielder from Clemson played for the Commodores in 1984, leading the league with a lusty .413 batting average, 15 home runs and 115 total bases and finished second with 37 RBI. After being drafted in the 9th round of the 1985 draft by the California Angels, McCollom played five seasons in the minor leagues, batting a career .310 with 41 homers and 174 RBI while advancing to Class AAA Edmonton in 1990. He batted .343 in 1988 playing for Midland in the Texas League. The New York City native was named ACC Player of the Year in 1985, after batting .390 with 21 home runs and 76 RBI for the Tigers.

Kyle Roller, Bourne
A left-handed hitting power hitter, the East Carolina slugger played two seasons for Bourne in 2009-10. In '09 Roller won two-thirds of the league's triple-crown, leading the league in home runs (10), RBI (33) and slugging pct. (.644), while hitting .342. The Cape League MVP dominated in the playoffs, slugging .786 with seven hits and eight RBI as the Braves won the CCBL title and posted a 25-17 record. At ECU, the 6-1, 250-pounder was All-American and All-Conference USA in 2009. In 2010 he earned preseason All-America from Collegiate Baseball and selected by New York Yankees in 8th round of MLB Draft. The Rockingham, N.C., native is a first baseman for Durham Bulls, a Tampa Bay AAA affiliate.

Kolten Wong, Orlean
From Hilo, Hawaii, the slick-fielding second baseman from U. Hawaii was named Cape League MVP in 2010 after hitting .341 with 46 hits, 22 stolen bases and .452 slugging pct. The Cardinals selected Wong in first round of the 2011 MLB draft, and promoted him to major leagues two years later. He became Cardinals' starting second baseman, and was named National League Rookie of the Month for May 2014. Last season, Wong batted .262 with 11 homers, 61 RBI and 15 stolen bases and has compiled a career batting average of .248 in four seasons. At age 25, the 5-9, 182-pound infielder is one of youngest players to be elected to the CCBL Hall of Fame.

The premier amateur baseball league in the nation since 1885, the Cape League features a 44-game regular-season schedule and postseason made up of best-of-three quarterfinal, semifinal and championship series.

With games starting June 10, the Cape League celebrates its 131st season in 2016 and provides fans with competitive baseball entertainment in which the country's top college players display multi-dimensional skills in their purest form.

Highlights include the Cape League All-Star game, Saturday, July 23 at Veterans Field in Chatham. If you're interested in memorabilia, stop by the CCBL Hall of Fame exhibit at JFK Museum in Hyannis.

After being populated mostly by GIs returning from World War I in 1919 and World War II in late 1940s, the CCBL consisted of local and regional college players until 1963, when it became sanctioned by the NCAA.