League News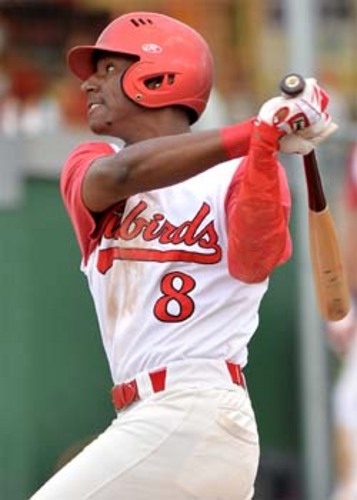 06/06/2016 7:10 PM
Article By: CCBL Public Relations Office
HYANNIS, Mass. – One of the most consistent themes of past Major League Baseball drafts is the profusion of Cape Cod Baseball League alumni selected in the early rounds of the Major League Baseball draft.

This year promises to follow that pattern.

With a record 292 CCBL alumni having played in the 2015 Major League Baseball season, the 2016 Major League Baseball First-Year Player Draft from June 9-11 will likely feature many players familiar to Cape League fans.

The Philadelphia Phillies will receive the first overall selection and the Los Angeles Dodgers will receive the 36th compensatory pick for failing to sign Kyle Funkhouser, the 35th selection of the 2015 MLB Draft.

With this year's draft set in Secaucus, N.J., the Cape League alumnus most likely to be the first Cape Leaguer drafted is Mercer outfielder Kyle Lewis.

Lewis, of Snellville, Ga., who played for the Orleans Firebirds in 2015 where the outfielder had an outstanding season batting .300 with seven home runs and 24 RBI in the all-wood bat league, has caught the eyes of Major League scouts. Lewis is batting .367 at Mercer this spring with 17 homers and 56 RBI. While Baseball America has Lewis as the eighth best 2016 college prospect, MLB.com has named him best college prospect in 2016 and he should be in contention for first overall selection, which will be made by the Phillies.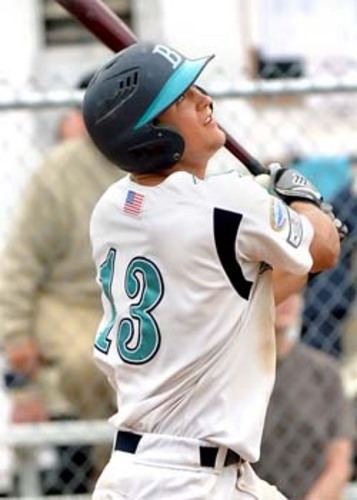 Nick Senzel, born in Knoxville, Tenn, played for the Brewster Whitecaps in the summer of 2015 and is also in contention to be the first Cape Leaguer drafted this year. Senzel won the CCBL's Most Valuable Player Award, batting .364 with four home runs and 33 RBI in 40 games.

According to Baseball America, Senzel is the sixth ranked prospect coming out of the Tennessee. He had an outstanding 2016 college season, batting .354, with eight home runs and 50 RBI in 56 games. Senzel has been labeled as the "best pure hitter" in the 2016 draft by MLB.com and a can't-miss prospect.

Rivaling Lewis and Senzel as likely to be the first Cape Leaguers taken in the top ten is Miami catcher Zach Collins. Collins played only four games for the Cotuit Kettleers during the 2015 season, batting .154 in 13 at bats. But, at Miami, Collins's batting average is .364, as he's homered 12 times while driving in 52 runs. Collins is ninth overall prospect according to D-1baseball.com, but falls into the teens as he's ranked #16 by both Baseball America and Perfect Game. Scout.com ranks Collins as the 19th best prospect, so it will be very interesting to see where he falls.

At the top of the draft list on the pitching side is former Hyannis Harbor Hawk Dakota Hudson. With the Harbor Hawks, Hudson appeared in 11 games, starting five games. He ended up sixth in the CCBL in innings pitched (42.2). He posted a record of 2-3 with a 1.69 ERA, which finished fifth among Cape League pitchers. This is Hudson's second go-round with the MLB draft as he was drafted in the 36th round in 2013 by the Texas Rangers, but decided to go back to school to work on developing his skills. Hudson is a captain at Mississippi State and having an excellent season, as he's 9-3 with 2.27 ERA. Hudson will surely have to rival with current prospect Jason Groome, deemed the third best prospect by MLB.com and Baseball America.

Other former CCBL pitchers that will be in the mix to be drafted in the first two rounds: Jordan Sheffield (Brewster, 2015), T.J. Zeuch (Chatham, 2015), Justin Dunn (Cotuit, 2015), Eric Lauer (Orleans, 2015), A.J Puckett (Chatham, 2015), Kyle Funkhouser (Chatham, 2013), Robert Tyler (Bourne, 2015), Daulton Jeffries (Wareham 2015), Cody Sedlock (Bourne, 2015), Robert Tyler (Bourne, 2015), and Zach Burdi (Chatham, 2015).

Other Cape League pitchers will be considered, as there are a handful of talented arms that have played for the CCBL over the past three seasons.

The Harbor Hawks franchise will likely see two of its recent players - infielder Errol Robinson of the Ole Miss Rebels and catcher Matt Thaiss of Virginia – also get drafted. Robinson was known as one of the best shortstops in the Cape League during the 2015 season as he batted .312 with 10 RBI and 15 stolen bases in 36 games played. At Ole Miss, Robinson hitting .262 with 28 RBI and on-base percentage of .322.

Other Cape League alumni who didn't get drafted immediately following their stint in the CCBL but who played in the Cape League two years ago are also on the draft radar this year. Louisville outfielder Corey Ray played for the Wareham Gatemen in the summer of 2014 and is ranked as the third best prospect this year by Perfect Game. During his 2014 CCBL campaign with the Gatemen, in 29 games Ray batted only .250, homering once while driving in eight runs. A slow summer in 2014, followed by a stint with Team USA baseball in 2015, and a stellar 2016 campaign should have Major League teams highly interested in the 21 year-old outfielder.

The Cape League projects to have approximately 114 draftees by the end of the day on June 11. The Orleans Firebirds project to have the most players drafted (13), followed by Wareham (12), Chatham (9), Bourne (8), Hyannis (8), Brewster (5), Cotuit (5), Harwich (4), Yarmouth-Dennis (3), and Falmouth (2).

To stay up to date with all the news about the Cape League and the 2016 MLB draft go to www.capecodbaseball.org.

About Cape Cod Baseball League:
The premier collegiate summer league in the nation, the Cape Cod Baseball League attracts players from across the country, representing all college divisions to play in the 10-team loop. Tracing its roots back to 1885, the Cape League embarks this June on one of its most exciting slates to date, featuring a 44-game regular-season schedule and an action-packed postseason. Among the highlights will be the 2016 Cape League All-Star Game on Saturday, July 23 at Veterans Field, home of the Chatham Anglers, and the induction of the 16th Hall of Fame class during a ceremony at the Chatham Bars Inn in November. As the league celebrates its 131st year, it counts more than 1,100 all-time alumni performing at all levels of professional baseball with a record number (292) former Cape Leaguers on Major League rosters. For more information visit www.capecodbaseball.org

##

Contact:
Sean Gonsalves, Regan Communications
(508) 420-5566 ext. 118 (w) 617-308-8393 (c)
[email protected]