League News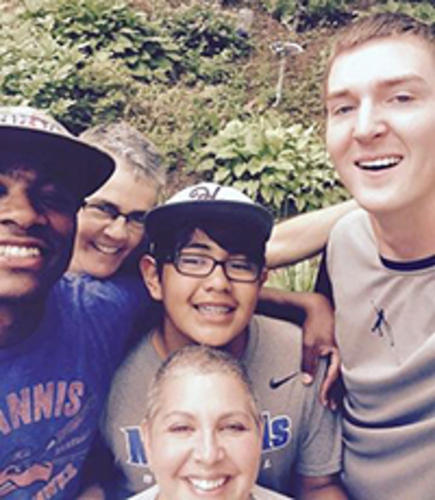 07/05/2016 12:18 PM
Article By:
"You can make the experience whatever it is you want. We really want a family atmosphere," explains Traci Wyse. The 2016 season marks the beginning of Traci's fifth year hosting Hyannis Harbor Hawk players with Kathe Medwin, and their son Will. They host pitcher Trysten Barlow (Mississippi State) and infielder Peter Zyla (Duke) this season. I had the opportunity to speak with Traci and she spoke of her passion for hosting players and explained how life long bonds have been built between the family and their summer guests.
Will was eight years old when they first began hosting players. Traci explained that the family was first motivated to host Harbor Hawks because they believed that having a positive male role model would benefit Will as he grew up. It would be great for Will to be around young men that have goals that they are actively working to achieve. This would instill, within Will, the idea that sometimes a person has to make sacrifices to get the wanted end result.
Will's relationship with the players mimics that of big brothers with their little brothers. They enjoy playing video games with each other as well as going out to lunch and going on various day trips. The highlight of the summer is when the family rents a boat and goes deep-sea fishing. The players, along with Will and his friend, go out on an all-day fishing excursion during one of the few days the Harbor Hawks have off. These experiences have made a lasting impression on Will as he has grown up.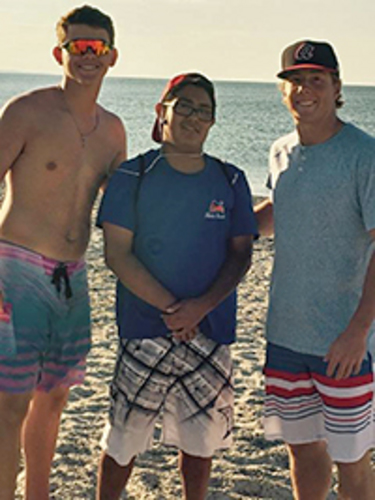 Traci and Kathe have made it their goal to create a family atmosphere for their players. During the summer months they change their daily routine to work around the schedules of their players to establish this atmosphere. This includes going to every game and holding dinner off until 11 p.m. so players can eat with the family after their games. Traci explains, "We really try to include them as part of the family for the summer."
There is no doubt that their efforts to make players feel at home have been successful. Bonds have been formed beyond the baseball diamond. The family remains in contact with every one of the players they have hosted, even though each player has been drafted by a major league team. Will, without fail, still receives calls and texts from these players on his birthday wishing him the best and asking him how school and his sports are coming along.
Will, Traci and Kathe have made several trips to see players they hosted in the past play at the professional level. Traci recalled two trips in particular: one to Arizona and one to South Carolina. The family made these trips to watch players they had previously hosted play at the minor league level. Traci fondly reflected on the weekend trip her family took to South Carolina. She explained that the whole family piled into the car and took off to see two former Hyannis teammates play against each other for opposing minor league teams.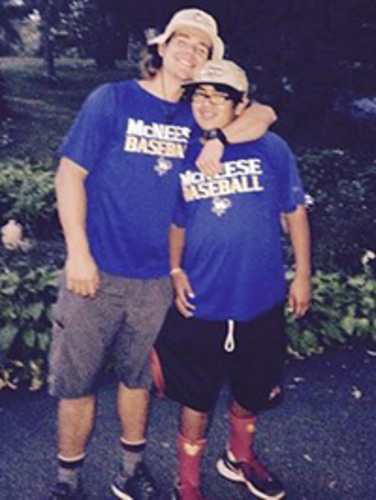 There is no shortage of great families hosting Harbor Hawk players, but this family has gone above and beyond what was requested of them by the Cape Cod Baseball League. They pride themselves on making these players feel part of their family. As a result of their efforts, they have maintained strong relationships to both the benefit of them and the players they host.
One statement stood out to me after I finished my interview with Traci. She stated that, "We have been lucky across the board. Every one of our players has kept in contact." I couldn't help but think that the players were the lucky ones, being assigned to such a supportive and loving family that exemplifies what it means to be a host family for the Cape Cod Baseball League.