League News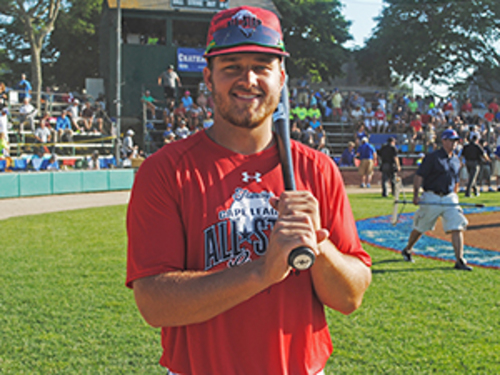 07/23/2016 4:29 PM
Article By:
Kameron Esthay won the 2016 Chatham Bars Inn Home Run Hitting Contest on Saturday evening at Veterans Field in Chatham, beating out five of the Cape Cod Baseball League's top prospects.
The Home Run Hitting Contest featured six of the Cape League's strongest hitters. Competing for the East Division was Pat Mathis (Chatham), Drew Lugbauer (Orleans), and Ryan Noda (Brewster). The competitors for the West Division were Colton Shaver (Wareham), Danny Reyes (Bourne), and Esthay (Hyannis).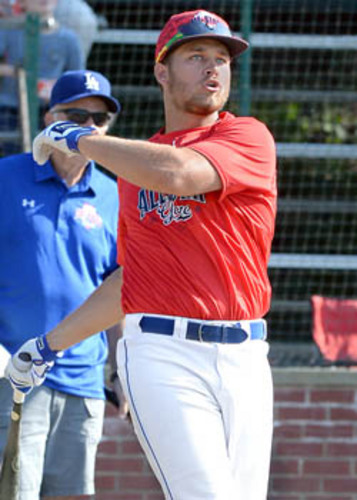 Esthay started out the first round with a bang, hitting a towering shot that cleared the fence in right-center field and landed on the road. In the first round he hit seven home runs, earning him a spot in the final round. The final round was a tight race between Mathis and Esthay, but Esthay came away with the win after four clubbing home runs.
The final round was a nail-biter, and came down to Mathis' last out. Esthay was first at the plate and knocked four balls out of the park. Mathis did his best to match Esthay's four home runs but fell one short. Esthay explained that he approached the Home Run Hitting Contest following two rules: "Stay relaxed as best you can, and swing hard in case you hit it. I try to live by those."
Mathis led the field in the first round, hitting eight home runs. Noda and Lugbauer each got on the scoreboard with two home runs apiece and Shaver hit one home run.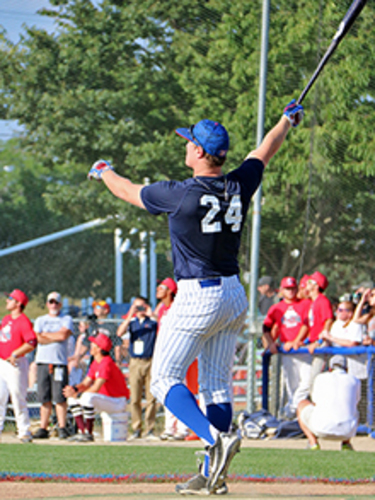 The Home Run Hitting Contest has been a staple of the all-star festivities since 1988. The contest consists of two rounds where each player gets eight outs to hit as many home runs as possible. After the first round the top two hitters face off against each other in the second and final round.
Sol Yas has been the on-field voice of this contest since 2002. When asked about his experiences announcing the Home Run Hitting Contests, Sol explained, "As Director of Officiating for the CCBL, a limited portion of my time is spent dealing with ejections, suspensions, and protests - not the most pleasant tasks. So I always look forward to the Home Run Hitting Contests which are enjoyed by players, coaches and fans alike."
Many hitters featured in the Home Run Hitting Contests have gone on to have successful careers in the MLB. Past winners include Frank Thomas (1988), Todd Helton (1994), Matt Murton (2002) and Mitch Moreland (2006).