League News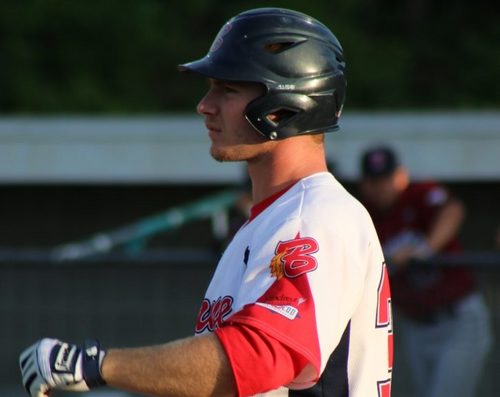 07/15/2019 2:28 PM
Article By: Joseph Barrett
With skill, experience, and leadership on full display, the country's best baseball players were recognized in the annual MLB All-Star game. The AL came out victorious against the NL for the seventh consecutive year last Tuesday, while the Cape League saw some familiar faces take the field.

Of the players selected, twelve members were fortunate enough to call the Cape Cod Baseball League their home. Not only did these players take part in the All-Star festivities, but they made their presence felt where the lights shined the brightest.

Four Cape League alumni collected a hit in the Fox televised showdown, as the fans in Cleveland had lots to cheer about.

The Cotuit faithful were proud to call Charlie Blackmon one of their own in the 2005 season. The outfielder made those fans even prouder the other night, collecting a home run in the sixth inning of the contest.

It was a week to remember for Mets first baseman Pete Alonso. The one-time Bourne Brave showed off his unmatched power in the T-Mobile Home Run Derby on Monday. Alonso launched 23 balls out of the ballpark to win the highly anticipated event.

A night later, the fun didn't stop there for Alonso. In his debut All-Star appearance, he collected a two-run single off of Cleveland's Brad Hand. Despite his team coming up a crucial run short, the poke to left center field cut the AL lead to just one late in the contest.

A handful of Cape Leaguers represented their roots well, but the night belonged to Shane Bieber. Ronald Acuña Jr., Wilson Contreras, and Ketel Marte isn't exactly a stretch of consecutive hitters a pitcher wants to face. A fearless Bieber took on the challenge however, and struck out the side in front of the fans that have cheered him on since March.

The hometown hero was the only member of the Indians to make the event, and took home MVP honors after the game was decided.

With Bieber and company showing out with the world to see, the night was surely a success for the country's premiere summer baseball league. Another important All-Star game will be played on July 21st, as the Cape's best players will compete at Eldredge Park.