League News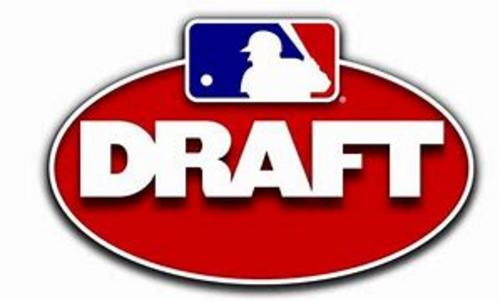 07/10/2021 3:58 AM
Article By: Ethan Kagno



It's that time of year, the 2021 MLB Draft is set to kick-off tomorrow night at 7pm EST on MLB Network and ESPN. After months of preparation, numerous ball clubs are scouring their draft sheets in order to find talent that could assist them at the big league level in the coming years. With that being said, which players should you be keeping an eye on as soon as your team is on the clock? Here is a list of some former Cape League standouts who expect to hear their names called in the first few rounds.

Henry Davis (University of Louisville): 2019 Bourne Braves
Profile
Age: 21
Size: 6'2", 210 lbs.
Position: C
Bats/Throws: R/R
Analysis
Many have presumed that Henry Davis is the best college bat in this year's draft class and some believe he is in the mix to go first overall. The Louisville slugger batted .370/.482/663 and accumulated 15 HRs and 48 RBIs in 50 games for the 2021 Cardinals. Currently ranked as the fifth overall draft prospect, many teams don't see him falling below the Boston Red Sox who pick at No. 4. Depending on how the first few picks play out, Davis could very well be on the move back to the Northeast, where he played summer ball for the Bourne Braves in 2019. There, he appeared in five games and hit a home run in 15 at-bats.

Ty Madden (University of Texas): 2019 Chatham Anglers
Profile
Age: 21
Size: 6'3", 215 lbs.
Position: P
Bats/Throws: R/R
Analysis
Ty Madden has wowed scouts with his balanced repertoire of pitches; including a mid-90s fastball, a mean secondary slider with late break, a solid low-80s changeup, and an upper-70s curveball. The Longhorns ace provided Texas with a 2.45 ERA in 113.2 innings pitched, including a complete game shutout back in March against Houston. Madden is likely to be selected in the realm of 9th to 15th overall, with Prospects Live projecting him to the Nationals with the 12th pick; uniting him with last year's first round selection (22nd overall) in Cade Cavalli (2018 Wareham Gatemen). Madden's Cape League career for Chatham ended with a 3.33 ERA over six starts and a 1-1 record. His best outing included a no-decision in his last start against Brewster on June 30, 2019; where he went 3.2 IP with seven strikeouts and surrendered just one earned run.

Matt McLain (University of California Los Angeles): 2019 Wareham Gatemen
Profile
Age: 21
Size: 5'11", 180 lbs.
Position: SS
Bats/Throws: R/R
Analysis
The speedy Matt McLain has a good chance to be a top-15 draft selection come Sunday. Previously taken in the first round (25th overall) by the Arizona Diamondbacks in 2018, McLain decided to play out his commitment to UCLA and raise his draft stock even more. The former Bruin has plus speed, shown by his nine stolen bases in 2021, and sneaky power, hitting nine home runs over the span of 47 games. McLain enjoyed a solid summer with Wareham in 2019, where he hit .274 with seven doubles, two triples, and six stolen bases in 113 at-bats for the Gatemen. A well-versed defender, McLain has proved able to stick at shortstop with added versatility playing in center field during his time on the Cape.

Jud Fabian (University of Florida): 2019 Bourne Braves
Profile
Age: 20
Size: 6'2", 190 lbs.
Position: OF
Bats/Throws: R/L
Analysis
Jud Fabian is another name to watch at the back half of the first round. The Florida Gator enjoyed a 20-home run season, good enough for second in the Southeastern Conference. The 20-year old outfielder made strides during his stay on the Cape, highlighted by a .290 AVG and 36 hits, including eight doubles. Playing for Bourne in 2019, Fabian was a teammate of Henry Davis (Louisville) who is likely to be the first former Cape Leaguer off the board.

Ryan Cusick (Wake Forest University): 2019 Bourne Braves
Profile
Age: 21
Size: 6'6", 235 lbs.
Position: P
Bats/Throws: R/R
Analysis
Ryan Cusick has tremendous size at 6'6", 235 lbs. and throws one of the hardest college fastballs with a 70-grade. Given his extreme length and arm action, he's able to get great extension off the mound, making it more difficult to pick up as a hitter. At Wake Forest, Cusick led the entire Atlantic Coast Conference with a 13.9 K/9, notching 108 strikeouts in 70 innings this past season. His best start with Bourne came against Spencer Torkelson's Chatham Anglers on June 23, 2019. The first overall selection in the 2020 MLB Draft from Arizona State whiffed and grounded out in his two plate appearances against Cusick, who picked up the win in an eight strikeout performance.

Gavin Williams (East Carolina University): 2019 Bourne Braves
Profile
Age: 21
Size: 6'6", 238 lbs.
Position: P
Bats/Throws: L/R
Analysis
Another member of the talented 2019 Bourne roster was Gavin Williams. Similar in size to his Bravos pitching mate Ryan Cusick, the ECU Pirate had a fantastic 14.4 K/9 which ranked fifth nationally. His fantastic 2021 season with East Carolina resulted in 10 wins, a 1.88 ERA, and 130 strikeouts; all of which led the American Athletic Conference by a considerable margin. In 2019, Williams appeared in four games with Bourne as a reliever and struck out three batters. Williams has been mentioned all over the place in past mock drafts but thanks to solid Super Regional play, he has potentially pitched himself into the back half of the first round or Comp Round A.

Matheu Nelson (Florida State University): 2019 Falmouth Commodores
Profile
Age: 22
Size: 5'11", 190 lbs.
Position: C
Bats/Throws: R/R
Analysis
Matheu Nelson had an incredible 2021 with the Seminoles, capped off by being named ACC Player of the Year. Nelson led the conference in home runs (23), runs batted in (66), and slugging percentage (.773). He was second in the ACC with a 1.209 OPS; which was bested by Niko Kavadas' (2019 Harwich Mariners) 1.245 OPS. After the season ended, Nelson was firmly on the radar of scouts and teams across the country, and could very well see himself selected within the first couple rounds. During his 14 Cape League games with Falmouth, Nelson netted 12 assists from behind the dish to go along with a home run in 50 plate appearances.

Adrian Del Castillo (University of Miami): 2019 Wareham Gatemen
Profile
Age: 21
Size: 5'11", 208 lbs.
Position: C
Bats/Throws: L/R
Analysis
Adrian Del Castillo's advanced approach at the plate and ability to barrel the ball saw him finish his career at the University of Miami with more walks (70) than strikeouts (60). He'll likely be selected somewhere in the first few rounds, given he was ranked 42nd by the MLB among their Top 250 draft prospects. In 2019, Del Castillo played with Matt McLain at Spillane Field, where the former played in 37 games for Coach Jerry Weinstein. The Miami Hurricane batted a modest .261 but showed some pop, leading Wareham with five home runs and seven doubles.

Matt Mikulski (Fordham University): 2019 Brewster Whitecaps
Profile
Age: 22
Size: 6'4", 205 lbs.
Position: P
Bats/Throws: L/L
Analysis
The flame throwing southpaw benefited from returning to Fordham last season. He raised his draft stock by improving his command and cutting down on walks. The lefty was flawless, going 9-0 with a 1.45 ERA and an impressive five complete games (two shutouts) for the Rams. In doing so, Mikulski received Atlantic-10 Pitcher of the Year honors and was named a semifinalist for the Golden Spikes Award. In 2019, Mikulski pitched an efficient four starts for Brewster, where he finished the season 1-1 with a 1.86 ERA and did not allow a single home run. According to a recent Fan Graphs mock draft, Mikulski was projected to go in Comp Round A to the Cincinnati Reds, a team who could be hoping to cut an under-slot deal with the 35th pick.

Andrew Abbott (University of Virginia): 2018 Orleans Firebirds
Profile
Age: 22
Size: 6'0", 180 lbs.
Position: P
Bats/Throws: L/L
Analysis
Another southpaw, Andrew Abbott, led the Atlantic Coast Conference in strikeouts with 167 of them in a league leading 106.2 innings pitched. The Cavalier standout went 9-6 with a 2.87 ERA in 17 starts for UVA. Abbott played for the Orleans Firebirds in 2018 and finished his five starts with a 1.74 ERA and 0.97 WHIP. As one of the top college lefty-arms in the draft (ranked 51st overall), Abbott should be considered in the first couple rounds of this year's draft.