League News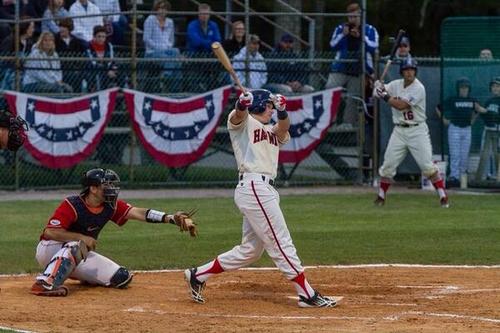 11/06/2022 7:14 PM
Article By: CCBL Public Relations Office
Ian Happ arrived at Harwich in 2013 as a temporary player following his freshman year at Cincinnati. Nine years later, Happ is set to return to Harwich, but this time to be inducted into the Cape Cod Baseball League Hall of Fame.
Happ is one of six members set to be inducted on November 20th at the Wequassett Inn in Harwich.
Despite arriving as a temporary player in 2013, Happ earned a full-time spot and started in 39 of Harwich's 44 games that season.
Happ slashed .293/.345/.469 in the regular season, including 14 extra-base hits. In addition to his success at the plate, Happ's versatility was a strength. He played solid defense at seven different positions, including all three outfield and pitcher, over the course of the season. He also was a threat on the basepaths, stealing 13 bases.
Happ was named to the Eastern All-Star team, where he shined. Happ reached base three times, including a home run.
Happ returned for a second season in 2014, leading Harwich to be the regular season Eastern Division champions.
Happ slashed .329/.433/.503 in the regular season, with another 17 extra-base hits. Happ once again was a stolen base threat, stealing eight on the season. Happ was named to both the Eastern All-Star team and CCBL All-League team in 2014.
Over his two years, Happ slashed .345/.441/.621 in the postseason with seven RBI over eight total games.
Happ was selected ninth overall in the 2015 MLB Draft by the Chicago Cubs. Two years later Happ was called up to majors, homering for his first career hit in his MLB debut. In his career so far, Happ is slashing .249/.339/.460 with 104 home runs.
Happ's best season came this year, being named a National League All-Star and winning a LF Gold Glove. He reached career-highs in batting average (.271), extra-base hits (61), and games played (158).