Pitcher & Player of the Week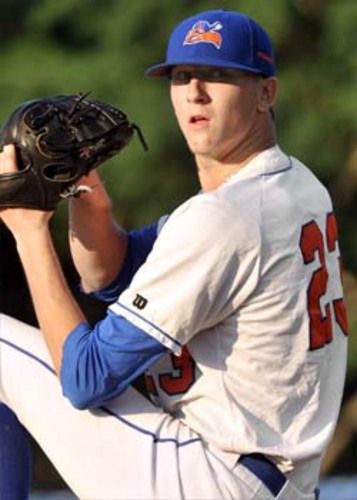 PITCHER: Jeffrey Hoffman – Hyannis
With the Hyannis Harbor Hawks leading the Western Division at 19-11-1, it is important to take a look at the individual players who have assembled the powerhouse team. Last week Harbor Hawks cannon arm
Jeffrey Hoffman
(East Carolina) demonstrated his strength that has no doubt contributed to the team's sterling record this summer, earning recognition as Coca-Cola's Pitcher of the Week.
In Hyannis' outing last Wednesday against Orleans, Hoffman blanked the Firebirds, tossing almost eight scoreless innings to lead Hyannis to a 3-0 victory. Hoffman racked up an impressive 11 strikeouts, bringing his season total to 23 in 17 1/3 innings pitched.
Hoffman, a junior at East Carolina University, hails from Latham, NY. The Pirates ace had a team-leading 84 strikeouts in 109 innings pitched. Following a standout 2012 season, Hoffman earned Conference USA All-Freshman Team honors.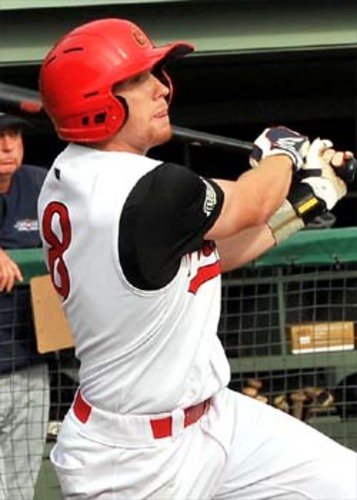 PLAYER: Jordan Luplow – Orleans – OF
In the wake of the All-Star team selections, it's time to take note of this season's All-Stars. Orleans'
Jordan Luplow
(Fresno State) made some stellar plays last week that guaranteed him a spot on the Eastern Division All-Star team as well as this week's Coca-Cola Player of the Week.
Last week against Wareham, the Firebird held his own homering in the fourth and driving in two runs in Orleans' 4-0 victory over the Gatemen. Luplow truly shone in Saturday's outing against Brewster. In four at-bats, Luplow homered and drove in four runs in the Firebirds' 6-1 victory over the Whitecaps.
Luplow, a native of Clovis, Calif., plays for the Fresno State Bulldogs. He scored 23 runs, with 21 RBIs and three home runs. In 2012, he drove in the go-ahead run to lead Fresno State to the Western Division Tournament title.