Pitcher & Player of the Week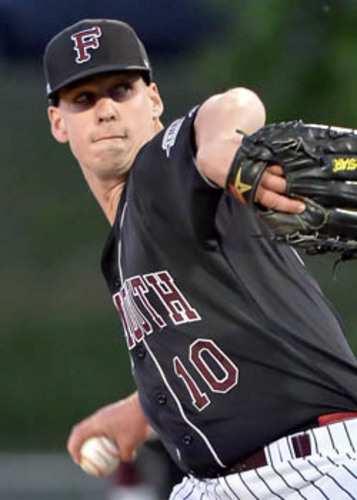 Pitcher: Brendan King – Falmouth
With only a couple weeks left of the regular season, players have a select amount of time before build their summer stats on the Cape League. Falmouth pitcher and West Division All-Star Brendan King (Holy Cross) didn't waste any time with his time on the field last week, with two outings that earned him this week's Coca Cola's Pitcher of the Week.

King ushered the Commodore's to victory against Cotuit last Monday, holding the Kettleers scoreless during his six innings of work and struck out eight. King also made the most of his time during the All-Star game, allowing no hits and striking out one during his inning on the mound. He is currently going 3-0 and sporting a 2.33 ERA.

Currently a senior at Holy Cross, King hails from Brookline, Mass. King is coming off a robust 2016 season, leading the Crusaders with a 2.84 ERA and 74 strikeouts during his 82.1 innings of work.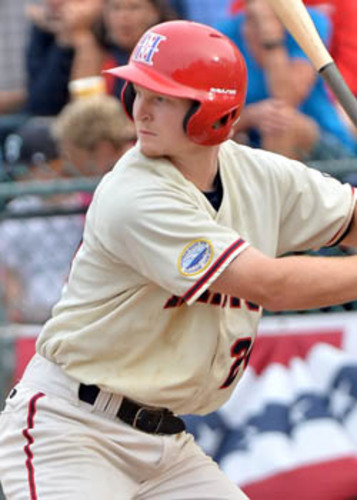 Player: Pavin Smith – Harwich
Now that the All-Star game has passed, Cape League players set their sights for a chance at the playoffs. This week's standout player working his way to the playoffs was Harwich Mariner and Eastern Division All-Star Pavin Smith (University of Virginia) had some key wins last week, earning him this week's Coca Cola's Player of the Week.

Smith played an important role in Harwich's win against Bourne last Thursday. Smith kicked off an early offense for the Mariners with a two run home run and two extra base hits, escorting Harwich to a dominating 13-5 victory. The Mariner power hitter came to play in Friday's outing against Falmouth, going 4-4 with a home run in the sixth and singles in the second, fourth, seventh and eighth innings. Smith is currently sporting a .321 batting average.

Originally from Jupiter, Fla., Smith is a sophomore for University of Virginia. The Cavalier player finished up the 2016 season strong, racking up a .329 batting average and leading the team with 57 RBI.