Pitcher & Player of the Week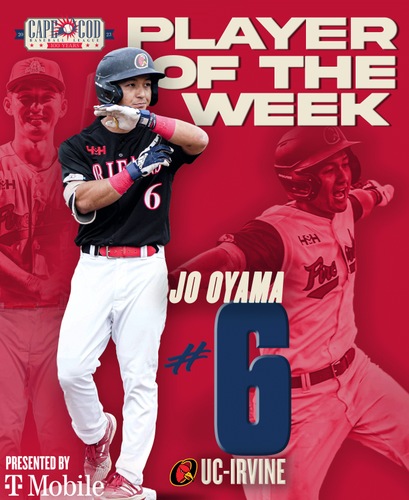 Jo Oyama (UC Irvine) of the Orleans Firebirds has been named the T-Mobile position player of the week. Oyama slashed .519/.594/.963 for a 1.557 OPS in 27 at-bats. Oyama collected multiple hits in six of his seven games throughout the week. He also collected seven extra base hits, five walks, and two stolen bases.
Oyama collected his first two home runs during the season in back-to-back games during the team's doubleheader on July 21. He also hit his league-leading sixth triple of the season on July 20. He also collected two three-hit games on July 15 and July 21.