News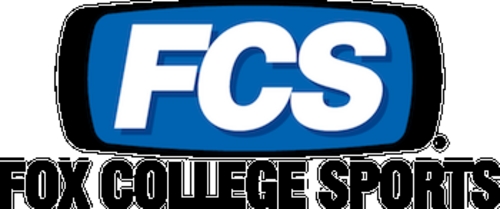 07/03/2013 7:27 PM
Article By:
HYANNIS, Mass. – A nine-game package of Cape Cod Baseball League games will begin Thursday, July 4 at 6 p.m. ET when FOX College Sports will beam the Yarmouth-Dennis at Hyannis game from McKeon Park to a national television audience.
FOX College Sports Atlantic and USA World Events are producing the games in cooperation with the Cape League. All 10 Cape League teams will be seen at least once on FOX College Sports Atlantic.
Future telecasts will originate from Whitehouse Field in Harwich (Saturday, July 6), Red Wilson Field in South Yarmouth (Saturday, July 13), Clem Spillane Field in Wareham (Thursday, July 18), Eldredge Park in Orleans cancelled due to weather (Saturday, July 20), Rescheduled game for Sunday 21 July, Whitehouse Field Harwich, Veterans Field in Chatham (Thursday, July 25), Doran Park in Bourne (Thursday, Aug. 1) and Guv Fuller Field in Falmouth (Saturday, Aug. 3).
FOX College Sports Atlantic also will carry the All-Star game on Saturday, July 27, from Red Wilson Field in South Yarmouth, home of the Yarmouth-Dennis Red Sox.
Judy Walden Scarafile, Cape League president, praised Tom Souza, president of USA World Events, for his work in putting the television package together. "We are very excited about the nine-game package with FOX College Sports," Scarafile said. "This is such an awesome opportunity for the Cape League and our talented players to be seen around the country on TV."
"Tom Souza of USA World Events began this venture six years ago by getting our All-Star game on a variety of networks, and to see these early efforts grow into a nine-game package on FOX College Sports Atlantic is fantastic. Our hats are off to Tom for laying the groundwork."
"The Cape Cod Baseball League features some of the best collegiate baseball players in the country," said Gary Ehrlich, executive vice president of FOX Sports Networks. "We're excited to televise these games to a national audience, giving these great young athletes a chance to showcase their talents to family, friends and baseball fans across the country."
On Cape Cod, FOX College Sports Atlantic is seen on Comcast Channel 262 and DirecTV Channel 623. FOX College Sports Atlantic is one of three FOX regional college sports networks, along with FCS Central and FCS Pacific. For more information on where to find FCS, visit fcs.channelfinder.net/start.asp.