News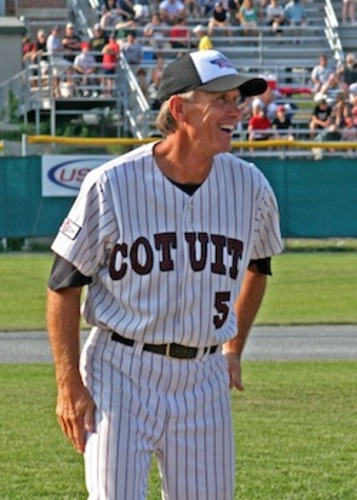 01/23/2014 6:41 PM
Article By: CCBL Public Relations Office
The American Baseball Coaches Association has selected Cotuit Kettleers field manager Mike Roberts of the Cape Cod Baseball League as one of its inductees into its Hall of Fame Class for 2015.
This is the highest honor the 70-year-old ABCA bestows upon individuals and is its way of recognizing the best leaders for their outstanding contributions to baseball and the ABCA.
Roberts will enter his 11th year at the helm of the Kettleers this summer. He has led Cotuit into the playoffs in seven of the previous 10 seasons and seen two of those teams capture the Arnold Mycock Trophy as Cape League champions. Prior to his time on the Cape, Roberts was the head coach at the University of North Carolina from 1978-98. His Tar Heels made the NCAA tournament nine times and were participants in the NCAA College World Series twice.
"I am humbled and honored to be selected by my coaching peers for induction to the American Baseball Coaches Association Hall of Fame," Roberts said. "I have been richly blessed to have the opportunity to teach and coach baseball the past 40 years. I want to thank the wonderful people who have supported and mentored me on and off the baseball field and also the student-athletes, schools, and organizations who have given me the opportunity to work with them."
Roberts' induction will be part of the ABCA's next annual convention, slated for Jan. 2-5, 2015, in Orlando, Fla. The ceremony with take place Jan. 3.