News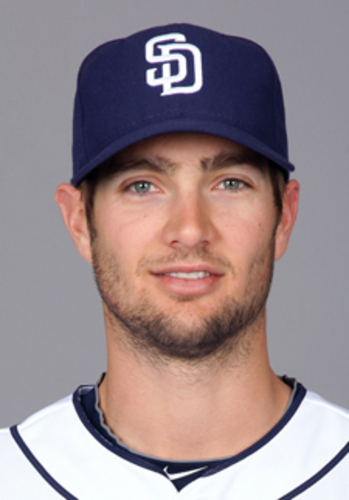 02/05/2014 8:51 AM
Article By: CCBL Public Relations Office
Hard-luck starting pitcher Cory Luebke (Falmouth, 2006) will not be a rotation option in 2014 for the San Diego Padres after an MRI revealed a tear in his ulnar collateral ligament, MLB.com has reported. After missing most of the 2012 season and all of last year while rehabbing from a prior Tommy John surgery, the 28-year-old southpaw appears headed for a second elbow operation.
Luebke, who made his MLB debut on Sept. 3, 2010, at age 25, has made 55 career appearances, including 25 starts, for the Padres, compiling a 10-12 record and a 3.25 ERA over 188 1/3 innings. His 195 strikeouts (a 9.3 K/9 average) and 58 bases on balls (a 2.8 BB/9 average) earned the 6-foot-3, 195-pound Ohio State product a $12 million contract extension prior to the 2012 season, so he remains Padres' property through 2015 and the club holds options for 2016 and 2017 as well.
Luebke, who will make $3 million this season and $5.25 million in 2015, last appeared in a game on April 27, 2012. He threw 100 pitches and won his third consecutive start as he held jSan Francisco to two runs in six innings. His long-term prognosis is uncertain, although pitchers have come back from having this type of surgery twice.
Luebke, 28, had been expected to take the ball every fifth day this season and his loss may force the Padres to search for another left-handed starter. However, the team is deep in pitching and may decide that an immediate replacement is unnecessary.
At Falmouth in 2006, Luebke recorded a 3-2 record with a 2.84 ERA. In seven appearances for the Commodores, six of them starts, he walked 14 batters while striking out 32 in 38 innings. He was chosen by the Padres with the 63rd pick (of 64) in the 2006 draft's first round, a supplemental pick to compensate San Diego for the loss of pitcher Alan Embree to free agency.
-ccbl-