News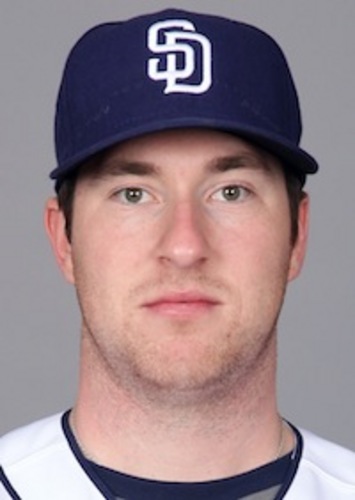 04/15/2014 5:31 PM
Article By: CCBL Public Relations Office
Jedd Gyorko, who led the Brewster Whitecaps in virtually every offensive category in 2009, has become the latest Cape Cod Baseball League graduate to receive a multi-year, multimillion-dollar contract extension.
The San Diego Padres announced at a press conference Monday afternoon that they have signed the slugging second baseman to a six-year contract worth $35 million. It is the third largest such deal for a player with only one year of MLB service time, exceeded only by Atlanta Braves Gold Glove shortstop Andrelton Simmons, who got a seven-year, $58 million extension in February, and Milwaukee outfielder Ryan Braun (Brewster, 2004), rewarded with an eight-year, $45 million deal after being named National League Rookie of the Year in 2007.
Gyorko finished sixth in NL Rookie of the Year balloting last year after hitting .249/.301/.444 with 26 doubles, 63 RBIs and a team-leading 23 home runs, the most ever by a Padres second baseman. San Diego's second round pick in the 2010 amateur draft, Gyorko belted 25 and 30 home runs in consecutive seasons and was a career .321/.386/.530 hitter in the minors.
Signed as a third baseman, Gyorko eventually moved to second and in 2013 played there every day for the first time. He displayed good hands, making just four errors in 125 games. Offensively, Gyorko debuted with a .249/.301/.444 line, which could have been better had he not been sidelined by an early season groin injury. He went 5-for-50 in July after returning to the lineup, but finished strong with 15 home runs over the final two months.
"We are happy to sign Jedd and secure the rights to his free agent years," Padres general manager Josh Byrnes said in a statement. "Jedd is a homegrown player in his fifth season with the Padres organization and has been a consistent performer every step of the way. He has shown us a real commitment to this organization and to the city of San Diego."
"These contracts make a lot of sense for both sides," Byrnes said Monday. "In this case, we potentially buy out two years of free agency. It's rare to do it so early, but Jedd, I think, he answered all the criteria your look at. First of all, character. This guy is a baseball player. I think he's going to be a part of us establishing the kind of winning tradition we want to have here. He's always hit and he's handled things that have been thrown at him."
"I wanted to be a Padre," Gyorko said. "When (management) came to me and kind of showed the vision of what they have looking forward, it's something I want to be a part of … be a part of a championship team. I think that's what we're going to be, hopefully soon. If not, definitely by the end of my contract."
While Gyorko has settled in nicely at second base, he played third base in the minor leagues and in the Cape League (19 games compared to 16 at second) and could move back to that position if the Padres lose Chase Headley (Cotuit, 2004) to free agency at the end of the season.
Gyorko was the best player on the 2009 Whitecaps, who finished 17-22. In 34 games, the University of West Virginia star led the Whitecaps in batting average (.323), hits (41), runs (18), total bases (62), doubles (six), home runs (five) and RBIs (18). His .488 slugging percentage also topped the team and his .390 on-base percentage ranked second. He was named to the Eastern Division squad for the All-Star game at Fenway Park in Boston and he was the starting third baseman on the All-League Team selected at season's end.
Gyorko is the second former Cape League second baseman in recent weeks to have his old contract torn up and replaced by a new, multi-year, multimillion-dollar pact. The Cleveland Indians recently extended the contract of former Cotuit Kettleer Jason Kipnis (2008), who signed for $52.5 million over six years. Another ex-Kettleer, catcher Yan Gomes (2007), also got a hefty extension from the Indians - a six-year, $23 million deal.