News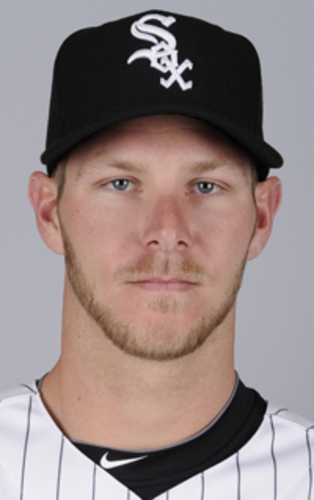 04/22/2014 6:29 AM
Article By:
Chicago White Sox ace Chris Sale (Yarmouth-Dennis, 2009) will be shut down for the next two weeks with a strain of the flexor mass muscle in his left (pitching) arm, according to reports out of the Windy City. The White Sox were expected to place Sale on the 15-day disabled list today.
Last Thursday, the 6-foot-6, 180-pound southpaw threw a career-high 127 pitches in a classic pitchers' duel with Boston Red Sox ace John Lester. Since then, he has been experiencing soreness in his arm. He was scheduled to undergo an MRI Monday night.
White Sox general manager Rick Hahn said Sale's soreness does not appear to be the result of ligament damage, but he said the team will err on the side of caution. He said Sale will undergo treatment and should be ready to return to the rotation by the time he is eligible to come off the DL.
"We're going to do everything in our power to protect him for the long term," Hahn told baseball writer Colleen Kane of the Chicago Tribune. "This is about making sure we get out in front of any issues and make sure he is in the best position to have success and stay healthy for an extended career, as opposed to worrying about a start or two here and there."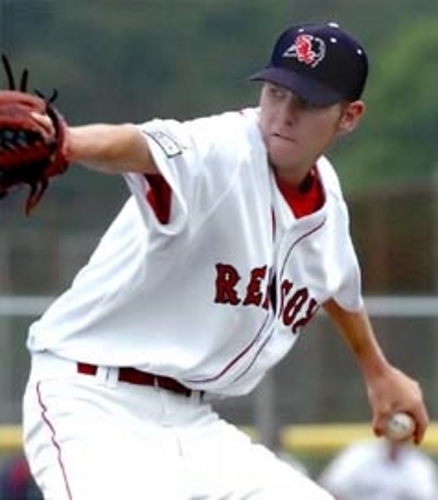 The 25-year-old pitcher had been scheduled to start tonight's game in Detroit against Justin Verlander. Instead, lefty Charlie Leesman will get the assignment. Right-hander Andre Rienzo, called up from Triple-A Charlotte on Saturday, will pitch Wednesday.
A product of Florida Gulf Coast University, Sale was impressive in college and sensational in his 2009 Cape League season for Yarmouth-Dennis, where he was 4-2 with a 1.47 ERA and a league-high 57 strikeouts in 55 innings. He allowed just 37 hits, walked only nine and held opposing hitters to a .191 batting average en route to winning the league's Outstanding Pitcher award. He was also named an East Division All-Star and selected to the end-of-season All-League team.
In the 2009 All-Star Game at Fenway Park, Sale was chosen as the East MVP after recording a six-pitch third inning, striking out one and allowing no hits or runs.
"The fans, the weather, the situation, it kind of just is in the background," Sale said about his performance. "They were the best six pitches I've ever thrown. It just happened so fast ... I was signing some kid's baseball for him and I hear it over the loud speaker," he said. "It was a great moment. It's another thing I can cross off the list of (those things) I've always wanted to do."
The White Sox selected Sale with the 13th pick in the June 2010 amateur draft. He signed on June 20 and was assigned to Single-A Winston-Salem, then promoted to Triple-A Charlotte. In his brief stay in the minors, he pitched a total of 10 1/3 innings spread over 11 games, compiling an ERA of 2.61 while walking six and striking out 19.
He made his MLB debut on Aug. 6, 2010, and in 21 games as a White Sox rookie, he posted a 2-1 record, a 1.93 ERA, walked 10 and struck out 32. At 21, he was the youngest player in the major leagues and the lone player from the 2010 draft class to reach the majors that season.
Four appearances into the 2014 campaign, Sale had a career record of 35-25 with a 2.93 ERA. He was named to the 2012 and 2013 American League All-Star teams and, barring serious injuries, with his strong start this year (3-0, 2.30 ERA, 7 walks, 29 strikeouts in 27 1/3 innings), he's nearly certain to be chosen again.
-ccbl-