News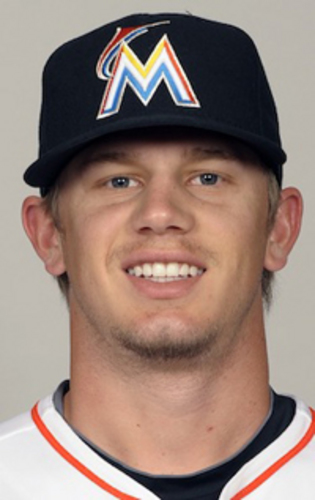 05/22/2014 2:52 PM
Article By:
When Toronto lefty Rob Rasmussen (Orleans, 2008-09) retired Boston slugger David Ortiz on Tuesday night, it was the major league debut – but not the Fenway Park debut – for the former Orleans standout. That came on a rainy evening five years earlier when he started for the Eastern Division in the Cape Cod Baseball League All-Star game.
Rasmussen, 25, got Ortiz on a routine ground ball to first in the seventh inning to help preserve the Blue Jays' 7-4 victory over the Boston Red Sox. He needed just four pitches to dispose of one of the most feared hitters in the game, justifying his call-up earlier in the day from Triple-A Buffalo because of his effectiveness against left-handed batters.
Recalling his big moment, Rasmussen said: "At that point in the game, it's 7-4, no one on base. It's just 'Hey, attack him here … see what he can do.' Obviously we know what he can do, but challenge him and see what happens. This time it happened for me, which is nice."
The former UCLA star and Florida Marlins second-round draft choice (2010) fared much better against the Red Sox than he did at Fenway on July 23, 2009, against the Cape League's Western Division All-Stars when he was tagged with the loss in a rain-shortened, five-inning game. In his one inning of work, Rasmussen walked one, struck out one and gave up one hit. Two errors behind him produced a pair of unearned runs, leading to a 3-0 West victory.
At 5-11, 155 pounds, Rasmussen is hardly a dominating presence on the mound. But he has developed into an effective reliever who can make life miserable for lefty hitters. He has fashioned a career 3.90 ERA in the minors, but this season in Buffalo, it's a nifty 2.65, with 19 strikeouts in 17 innings. He has improved his command and he credits his success to his newfound ability to hit his spots.
"I'm commanding the strike zone better. I feel like I was throwing strikes (before), but not necessarily quality strikes," he said. "Now I feel I'm commanding the zone better and I'm using my off-speed pitches a lot more."
It was one of those off-speed pitches – a curveball – that produced Ortiz's groundout.
Rasmussen's call-up was made possible when Toronto sent another former Orleans pitcher, righty Marcus Stroman (2010-11) to the minors after Sunday's 6-2 loss to Texas. Should he stick around, Rasmussen will be the Blue Jays' third left-handed reliever with a Cape League background, joining Brett Cecil (Orleans, 2006) and Aaron Loup (Falmouth, 2008).
Orleans general manager Sue Horton is particularly proud of Rasmussen's rise to the big leagues, just as she relishes the recent return of second baseman Kolten Wong (Orleans, 2010) to the St. Louis Cardinals' starting lineup after a brief stint in the minors. Horton was the "house mom" for both players during their time with the Cardinals/Firebirds.
In 2008, Rasmussen posted a 4-3 record with a 4.12 ERA with 43 strikeouts and 23 walks in 39 1/3 innings. Returning to Orleans in 2009, he improved to all-star status with a 4-0 mark, a 1.80 ERA and 42 strikeouts against just 11 walks in 35 innings. Rasmussen's 15 Cape League appearances all were as a member of manager Kelly Nicholson's starting rotation.
So far this season, 16 rookies with Cape League backgrounds have made their major league debuts, 11 of them as pitchers. Of those, three of them – Rasmussen, Stroman and Kyle Crockett (2012) – and second baseman Cole Figueroa (2008) played for the Horton/Kelly duo at Orleans.