News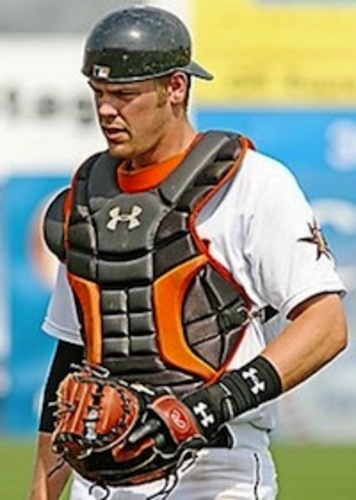 06/18/2014 9:42 PM
Article By: CCBL Public Relations Office
Baltimore Orioles catcher Matt Wieters (Orleans, 2006), a 2013 Cape League Hall of Fame inductee, underwent Tommy John surgery Tuesday and will miss the remainder of the 2014 season. His recovery time is estimated to be around nine months and his goal is to be in the lineup on Opening Day 2015.
Losing Wieters is a huge blow for the Orioles, who had hoped to have the two-time All-Star back in the middle of their lineup for a potential playoff push. The switch-hitter was off to the best start of his career in 2014, slashing .308/.339/.500 with five homers and five doubles through the season's first 26 games (112 plate appearances) before his elbow began acting up.
A day after the procedure, Wieters told the Baltimore Sun that he was feeling good and eager to begin the rehabilitation process quickly to ensure he's ready to play in 2015. "I feel good … surgery went well," Wieters said. "Hopefully, we will get all the soreness out of here in a couple days and get going on the rehab."
The former Georgia Tech star said he plans to begin rehab in his newly adopted hometown of Atlanta, but he wants to rejoin the ballclub for the stretch run in August and September to offer moral support and advice.
"It's going to be real hard," he said, "and that's why the plan (is) to be around the team as much as possible … it will help give (me) peace of mind in keeping in touch with the guys every day and being able to help out when I can … It's … a new experience for me, and it's something I'm going to have to go through every step by step and make decisions on what's best for the arm and what's best for the team."
Wieters told the Sun's Eduardo Encina that it quickly became clear that reconstructive surgery would be needed eventually. Initially, he and the team had hoped that three weeks of rest would give his elbow enough time to heal, but "Once we started a couple throwing sessions, it was still feeling like it was before," Wieters said.
Steve Clevenger, Caleb Joseph (Cotuit, 2007) and the recently acquired Nick Hundley (Y-D, 2003) have been sharing Baltimore's catching duties in Wieters' absence, but none has provided any offensive help. The trio has combined to bat just .185/.253/.241 in 182 plate appearances and, unless one of them shows drastic improvement soon, the Orioles may have to explore outside options at the position.
Two possibilities could be Minnesota's Kurt Suzuki and Pittsburgh's Russell Martin, should either the Twins or Pirates become sellers by next month's deadline. Right now, though, each team is within striking distance of a playoff berth.
Wieters is earning $7.7 million in 2014 as a second-time arbitration-eligible player and remains under Baltimore control through 2015. He will be eligible for arbitration for the final time this offseason, so it's clear his physical condition will have a negative effect on his earning potential for his final year before free agency.