News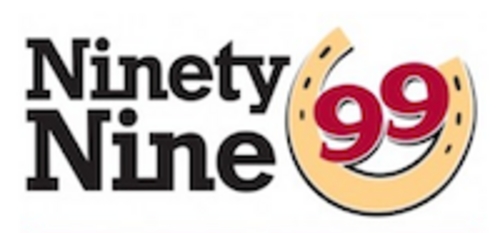 06/20/2014 8:20 PM
Article By:
Keep your calendar open for the Cape Cod Baseball League's second annual Dining for a Cause, which will be held on three evenings over the next few weeks at local Ninety Nine Restaurants.
Proceeds of this fundraiser will go directly to the Cape League, specifically to support the Safe Transportation Project. This program provides First Student buses for players and coaches to travel to each game, clearly the safest way to travel.
Representatives of the Ninety Nine will attend Cape League games throughout the season to hand out special coupons to fans. When the coupon is presented at any of the Ninety Nine Restaurants on Cape Cod on the designated night, a percentage of the proceeds will be donated to the league.
"After last year's success with Dining for a Cause, the Ninety Nine Restaurants and the Cape League decided to partner again. What could be better than enjoying delicious food and helping the CCBL at the same time?" said Judy Walden Scarafile, president of the Cape League. "But this year it will be bigger and better because this promotion will be offered on three separate nights."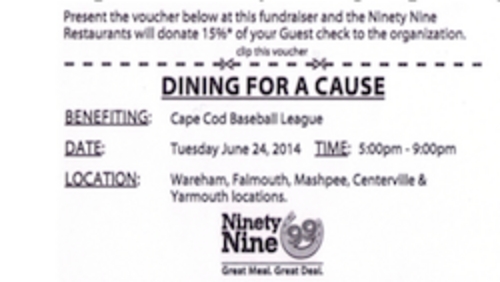 The Dining for a Cause evenings will take place on three Tuesdays - June 24, July 8 and July 22 - at all five Ninety Nine Restaurants in the Cape League footprint: West Yarmouth, Centerville, Mashpee, Falmouth and Wareham.
This great event makes it simple to support the league. Coupons will be available at the ballparks and online at
capecodbaseball.org
. An electronic coupon will also be available. Simply present it at a local Ninety Nine on the specified nights, and 15 percent of each party's check will be donated to the Cape Cod Baseball League.