News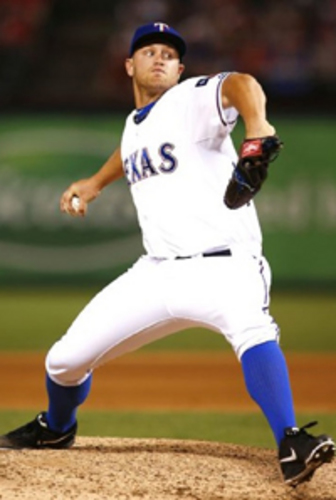 06/27/2014 6:29 PM
Article By: CCBL Public Relations Office
In the roughly three months of the 2014 Major League Baseball season, 30 former Cape Cod Baseball League players have made their big league debuts. As of Friday, June 27, the list included 20 pitchers and 10 position players.
Three CCBL franchises – Cotuit, Falmouth and Orleans – led the way as each franchise saw five graduates promoted to MLB teams. There were four from Chatham; Bourne, Brewster and Yarmouth-Dennis had three each; Harwich counted two, and Hyannis and Wareham had one each.
If you noticed that those numbers add up to 32, you are correct. It's because two of the rookies played for two different Cape League clubs.
First to be called up was then-Texas Rangers reliever Seth Rosin (Hyannis, 2009), who pitched a scoreless inning in relief against the Philadelphia Phillies on Opening Day, March 31. The 6-foot-6, 265-pound right-hander out of the University of Minnesota was 2-1 with a 1.87 ERA in his one season at Hyannis.
Drafted in the fourth round in 2010 by the San Francisco Giants, Rosin was selected off the waiver wire from the Los Angeles Dodgers just five days before his debut. He's now pitching in the Phillies' organization.
Eight CCBL players debuted in April, nine in May and, so far, 12 in June.
The most recent players to be called up – both pitchers -- saw their first MLB action on Wednesday, June 25, when Taylor Hill (Orleans, 2009) pitched 3 1/3 innings out of the bullpen for the Washington Nationals at Milwaukee, and Marco Gonzales (Falmouth, 2012) started and pitched five innings for the St. Louis Cardinals against Colorado.
The 30 rookie big leaguers bring the number of all-time CCBL graduates in Major League Baseball to 1,056, far more than any other summer collegiate league.
With more than three months of the 2014 regular season remaining, there's a very good chance that last year's figure of 47 debuts will be equaled or surpassed.
-ccbl-