News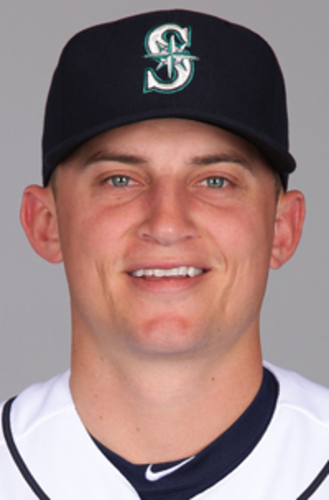 07/07/2014 8:45 AM
Article By: CCBL Public Relations Office
Seattle third baseman Kyle Seager (Chatham, 2007-08) was added to the American League squad Monday, giving the Cape Cod Baseball League its ninth playing participant in Major League Baseball's 85th All-Star game next Tuesday night at Target Field in Minneapolis. He replaces Toronto infielder Edwin Encarnacion, who was placed on the 15-day disabled list Monday with a right quad strain.
Seager becomes the fourth former Cape Leaguer on the AL squad, although only three will participate. Baltimore's Matt Wieters (Orleans, 2006) won the fan voting at catcher, but he, too, is on the DL, recovering from Tommy John surgery, and has been replaced as a starter by Salvador Perez of Minnesota.
With Wieters out, Oakland third baseman Josh Donaldson (Harwich, 2006) and Philadelphia second baseman Chase Utley (Brewster, 1998; Cotuit, 1999) are the only former Cape League players to crack the starting lineups for the Midsummer Classic.
The 33-man rosters for the American and National league squads announced Sunday included a total of 25 first-time All-Stars, among them Donaldson and his Oakland teammate, left-handed pitcher Sean Doolittle (Harwich, 2005). Seager's addition raises that number to 26.
With the exception of six-time All-Star Utley, all the National Leaguers with CCBL ties will be playing in their first All-Star game. They are Cincinnati third baseman Todd Frazier (Chatham, 2005-06), Pittsburgh utility player Josh Harrison (Cotuit, 2007), Colorado outfielder Charlie Blackmon (Cotuit, 2005) and two pitchers, Pittsburgh southpaw Tony Watson (Harwich, 2006) and St. Louis right-hander Pat Neshek (Wareham, 2001).
Each league has one roster spot still to be filled and that is being done by fan voting which ends at 4 p.m. ET on Thursday. The American League has nominated five pitchers, three of whom played in the Cape League: Houston's Dallas Keuchel (Wareham, 2007-08), Garrett Richards (Cotuit, 2007) of the Los Angeles Angels and Chicago White Sox ace Chris Sale (Y-D, 2009). The National League's 34th man will come from a list of five position players, none with ties to the Cape League.
There is a Cape League touch at the managerial level, too, with Boston's John Farrell (Hyannis, 1982) managing the American League All-Stars and St. Louis's Mike Matheny (Cotuit, 1990) leading the National Leaguers. The game will be televised by Fox, starting at 7:30 p.m. ET.
-ccbl-