News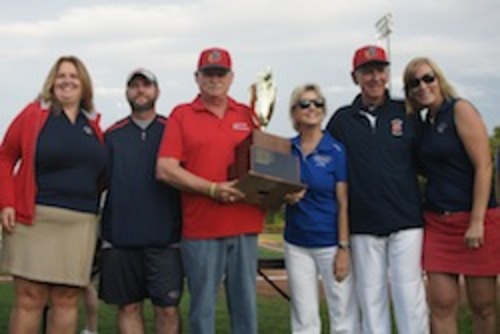 08/07/2014 6:55 PM
Article By:
It has been a year of celebration in Bourne, between the celebration of the 100th anniversary of the Cape Cod Canal, and hosting the Friendly's Cape League All-Star game for the first time in the history of not only the franchise, but also the town itself.
They have another reason to celebrate after the Bourne Braves were presented with the President's Trophy and the West Division Championship Cup on Thursday night. The President's Trophy, first presented in 2012, is given to the team with the most overall points in the league.
"It's a great way to recognize the team that has played 44 games and finished on top, and many years is forgotten," Cape League President Judy Walden Scarafile said. "Now they'll have this trophy to remind them of their great accomplishment."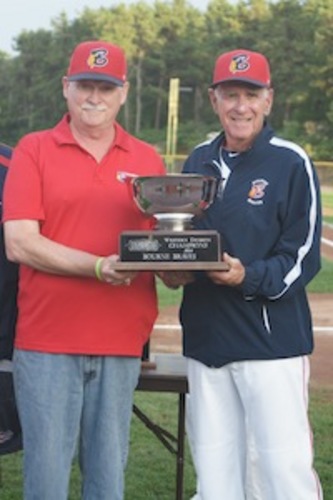 Bourne finished the regular season with 57 points and a 28-15-1 record, well enough ahead of the Harwich Mariners (54 points) and the Falmouth Commodores (53 points) to secure both the division and the league regular-season titles. Their 28 wins further set a franchise record in what has been a stellar season, marked by a myriad of highlights.
"I don't think neither Harvey nor I expected to be this good in the regular season," said a humbled Chuck Sturtevant, who also won the John Wylde General Manager of the Year award. "I will say the guys really worked their butts off, and I'm proud to be part of the team."
The Braves last won the West Division regular-season title in 2010, a year after winning their first league championship in franchise history in 2009. The Cotuit Kettleers won the inaugural President's Trophy in 2012, while the Chatham Anglers won the award last season.