News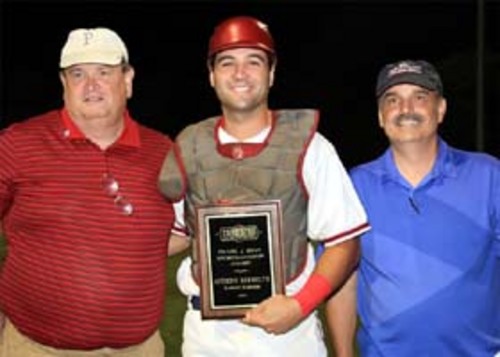 08/08/2014 7:55 PM
Article By:
Harwich Mariners All-Star catcher Anthony Hermelyn (Oklahoma) is the recipient of the 2014 Daniel J. Silva Sportsmanship Award and, according to field manager Steven Englert, "It couldn't have happened to a better kid; the Sportsmanship Award is 100 percent fitting for him."
Selected annually by the Cape Cod Baseball League's umpiring staff, the Silva Award is named for the first modern-era Cape League commissioner, a member of the inaugural CCBL Hall of Fame class in 2000. Introduced in 1973, it honors a player who exemplifies sportsmanship both on and off the diamond, exemplifies fair play, respect for opponents and a true passion for the game.
"It means you're doing the right thing and people are noticing," Hermelyn said of his achievement. "It's a great honor and I was happy to receive that award."
Without a doubt, Hermelyn is a perfect recipient for the award. Englert is perhaps his biggest advocate, saying: "I'm extremely happy that he got something like that, that someone recognized him."
The Manager of the Year continued his rave review, adding "I'm really excited for Herm. He's been a horse for us all year. He's just a student of the game and he works well with all of the pitching staff and calls a great game."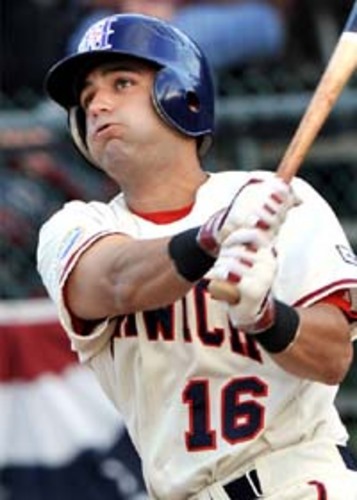 Jacob Evans (Oklahoma) a teammate of Hermelyn's both with the Mariners and at school with the Sooners had similar things to say. "He's pretty straightforward with you. He knows the game a lot, and he's behind the plate running things every game. He's got your back 100 percent."
While honored by the recognition, Hermelyn is still just focused on the game and finishing off what he describes as the "best summer of my life."
This season, he batted .323 with 20 runs, 10 RBIs and a .414 on-base percentage. He has also been masterful behind the plate, both defensively and in managing the talented Harwich staff with an excellent hand at framing pitches and calling games. He also had a superb collegiate season at Oklahoma, seeing an increase in all offensive statistics in second year with the Sooners.
With his skill and development matched with the attitude and love for the game that wins you a sportsmanship award, Hermelyn's future looks bright.