News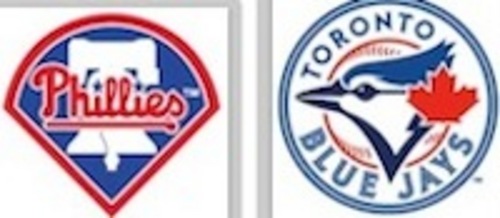 09/02/2014 4:04 PM
Article By: CCBL Public Relations Office
Two former Cape Cod Baseball League players, both second-generation major leaguers, were involved in transactions announced Monday by the Philadelphia Phillies.
Philadelphia traded outfielder/first baseman John Mayberry Jr. (Y-D, 2003) to the Toronto Blue Jays in exchange for infielder Gustavo Pierre.
Mayberry, 30, has hit .213/.304/418 on the season. He's been most effective against left-handed pitchers as his .255/.339/.582 line against southpaws this season attests. The Blue Jays are currently ranked 24th in MLB against lefties.
Mayberry is owed about $250,000 of his $1.59 million salary for the remainder of the season. He's currently on the disabled list, but he could help Toronto beyond this season, as he is controlled through 2016 via arbitration.
Pierre, a 22-year-old utility infielder, has hit .260/.281/.389 on the season while spending most of the year at High-A Dunedin. He's not ranked by Baseball America or any similar organization.
The Phillies also purchased the contract of outfielder Tony Gwynn Jr. (Brewster, 2002) from Triple-A Lehigh Valley. To make room on their 40-man roster, they transferred Cliff Lee to the 60-day disabled list.
Gwynn had been released earlier this summer, but the Phillies later re-signed him to a minor league deal. He's a career .239/.310/.311 hitter in parts of eight big-league seasons.