News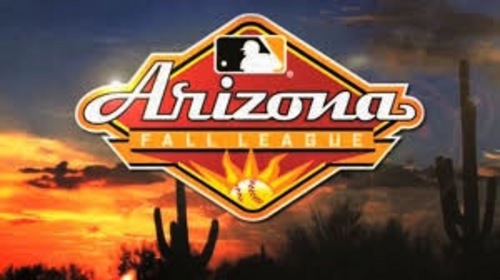 10/30/2014 3:06 PM
Article By: CCBL Public Relations Office
After battling through seven games, the San Francisco Giants and Kansas City Royals have concluded one of the most exciting World Series in recent years. Congratulations to both teams for bringing a memorable 2014 season to a fitting conclusion.
But if you're still looking for baseball action, tune in to MLB Network or catch live streaming on MLB.com starting at 7 p.m. Saturday to watch the ninth annual Fall Stars game, the Arizona Fall League's all-star showcase of up-and-coming talent.
This year's game will be played in Scottsdale at Salt River Fields at Talking Stick, ending Surprise Stadium's eight-year run hosting the showcase.
The Fall Stars game has traditionally featured several players who have gone on to play in the major leagues shortly thereafter, as evidenced by the 2013 edition, which featured 23 players who made the big leagues this season. From 2009-11, 70 future big leaguers played in the Fall Stars game.
Managers Andy Haines (Miami Marlins) of the East Division-leading Salt River Rafters and Lance Parrish (Detroit Tigers) of the West Division-leading Glendale Desert Dogs and their respective coaching staffs earned the right to manage and coach Saturday's game by having their clubs in first place through the end of play last Saturday.
Haines will have five former Cape Cod League players on his East roster – right-handed pitchers Trevor Gott (Angels; Orleans, 2011-12) and Adrian Sampson (Pirates; Brewster, 2010); second baseman/shortstop Matt Reynolds (Mets; Y-D, 2011); right fielder Aaron Judge (Yankees; Brewster, 2012), and catcher/first baseman Pete O'Brien (Diamondbacks; Bourne, 2010).
Three former Cape Leaguers are on Parrish's West squad: right-handed pitcher Nick Howard (Reds; Harwich, 2013); southpaw Nick Maronde (Indians; Falmouth, 2010), and corner infielder D.J. Peterson (Mariners; Hyannis, 2012).