News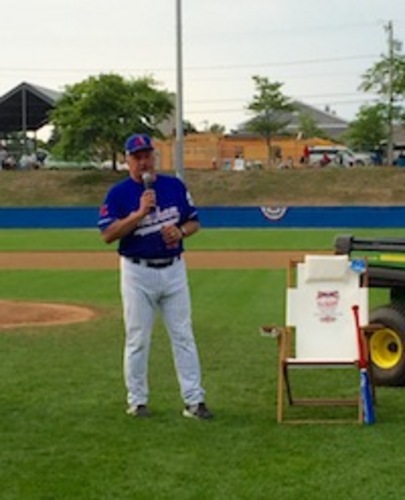 07/31/2015 1:50 PM
Article By:
The Chatham Anglers celebrated a historic moment last week, as longtime field manager John Schiffner became the first Cape Cod Baseball League manager to reach the elusive 500-win milestone. The historic victory came via a 6-1 triumph for the Anglers, who defeated the Cotuit Kettleers at Veterans Field.
Schiffner, who credits his players, coaches and the town for helping him achieve this huge accomplishment, certainly made a name for himself on Cape. His illustrious 23-year Cape League career began in 1977 when he served as assistant coach for the Harwich Mariners.
The following year, he took the same position at Upsala College in East Orange, N.J. Shortly after, Schiffner served as an assistant for the then-Chatham A's from 1978-­82. In 1989, Schiffner took over as manager of the New Jersey A's, part of the Atlantic Collegiate Baseball League, before taking the helm as Chatham's skipper in 1993.
Schiffner led the Anglers to Cape League championships in 1996 and 1998 and was named the Cape League Manager of the Year in 1996 and 2013. This past Sunday, the Chatham Athletic Association honored Schiffner for all he has done for the team and the town.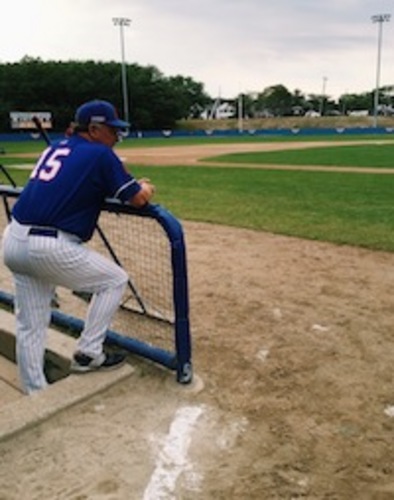 During his speech, Schiffner spoke of his gratitude to the many outstanding assistant coaches he has worked with over the years and how fortunate he feels to be a part of the Chatham family.
"I'd also like to thank some of the best players in the world," Schiffner said. "It has been a great experience here and without them it could not be possible." He went on to thank his wife, Martha, for putting up with everything over the years and for allowing them to open up their house to coaches and players galore.
In addition to honoring Schiffner, the Chatham Athletic Association presented him with a custom bat as well as a personalized chair from the Chatham Beach Chair Co. to show their appreciation for this Cape legend.