News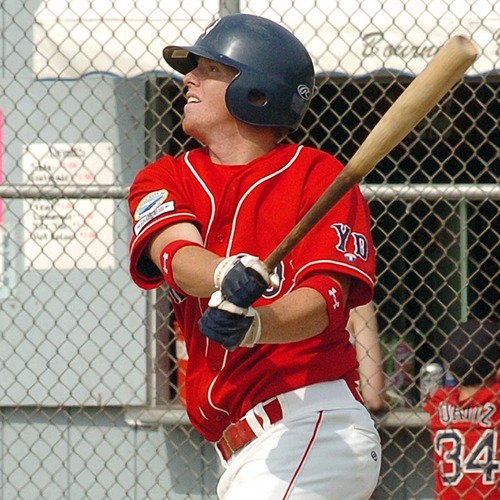 03/25/2021 5:06 AM
Article By: Ethan Kagno
Justin Turner (2005 Yarmouth-Dennis Red Sox): Los Angeles Dodgers - 2 years, $34 million

Last year's MLB champions brought a key piece back from their historical run with the signing of veteran third baseman, Justin Turner to a 2-year, $34 million contract. Nicknamed "Red" for his iconic "Game of Thrones-like" beard, the 12-year pro has always been a hard worker and great teammate dating back to his days in the CCBL with Yarmouth-Dennis. In 2005, Turner collected a team-high, 154 at-bats and was second on the team in hits (40) and runs batted in (20) across 38 regular season games.

In 2017, Turner arguably had the best season of his career where he hit .322 with 21 home runs, 71 RBI, and had more walks (59) than strikeouts (56) over 543 plate appearances. His regular season was good enough for eighth place in NL MVP voting. Later that year in the NLCS, Turner blasted a 3-run walk-off home run off of Chicago Cubs pitcher, John Lackey, to go up 2-0 in the series. The Dodgers would later go on to win the series 4-1 and Turner was named NLCS MVP alongside teammate and former Yarmouth-Dennis infielder, Chris Taylor.

The reigning champs will look to repeat their success from last year as they've added major pieces to the bullpen in Tommy Kahnle ('09/'10 Bou/Bre/Orl), Corey Knebel, and Blake Treinen. In addition they re-signed Walker Buehler (2014 Yarmouth-Dennis Red Sox) to a 2-year deal and landed last year's NL Cy Young award winner, Trevor Bauer on a multi-year deal, through free agency.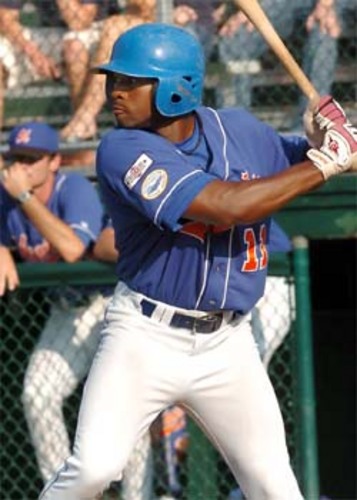 Jackie Bradley Jr. (2009 Hyannis Mets): Milwaukee Brewers - 2 years, $24 million

The Milwaukee Brewers signed Jackie Bradley Jr. to a deal worth $24 million over the next two years, with an opt-out clause after his first season. Known for his incredible defensive ability, "JBJ" has proven as valuable as any outfielder in the league, while flashing the leather in Boston for the past eight seasons.

The former Gold Glove award winner in 2018 sits eighth among active center fielders in putouts (1,783) and actively ranks third in assists (54). In addition, Bradley Jr. shows off his powerful arm by leading the league in double plays turned from center field with 18, among active players. He is also currently top eight in fielding percentage at his position (.991).

A member of the Hyannis Mets back in 2009, the speedster led the CCBL in triples (4) and batted .275 with 42 hits over 43 games.

After signing Bradley Jr., the Brew Crew added some much needed depth to the outfield. Christian Yelich projects to be the everyday left fielder while JBJ may split time with Avisail Garcia or Lorenzo Cain in center or right. This offers the Brewers a ton of flexibility in terms of game plan and lineup adjustments, especially as players start to readapt to a full 162-game season.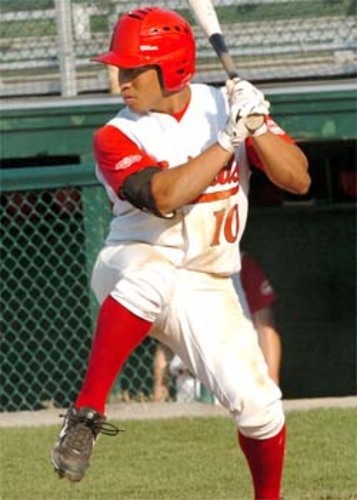 Kolten Wong (2010 Orleans Firebirds): Milwaukee Brewers - 2 years, $18 million

Kolten Wong signed a 2-year, $18 million deal with the Milwaukee Brewers. Wong, is a 2-time former Gold Glove award winner and has shown great defensive capabilities over eight years in the league. He currently ranks second among active 2B in Range Factor per nine innings (4.92) which multiplies nine by the total number of putouts and assists, over the amount of innings played. Wong also ranks in the top 10 of current second basemen in fielding percentage (.981).

The former Firebird won CCBL MVP in 2010 after ranking third in both league batting average (.341) and hits (36), while also tied for second in stolen bases (22). In 2016, Wong was inducted into the Cape Cod Baseball League Hall of Fame and joined the likes of Frank Thomas (2000), Nomar Garciaparra (2002), and Matt Wieters (2013), among others.

With Wong set to team up with former Cape Leaguer, Jackie Bradley Jr., the Brewers have done a tremendous job rounding out their roster with heaps of defensive talent. Wong will most likely split time with Keston Hiura (2016 Chatham Anglers) at second base for the upcoming season.