News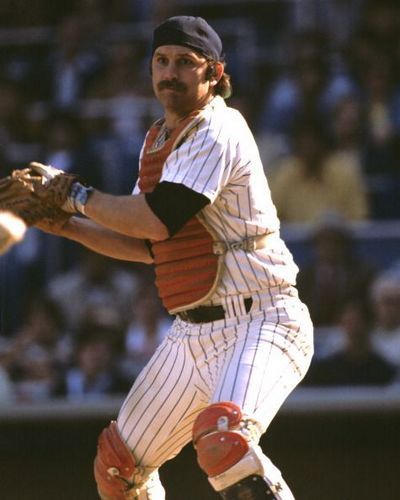 05/27/2021 3:57 AM
Article By: John Garner Jr.
When asked who enjoyed the most impactful season in Cape League history, many old-timers immediately mention Thurman Munson, who led Chatham to the league championship in 1967.
During the "Impossible Dream" Summer of 1967, the stockily-built, hard-hitting catcher arrived on the Cape where his great talent, leadership and tenacity led the Chatham Town Team to its first league title. He was the league batting championship with a lofty .420 average and named the league's Most Valuable Player that year.
In recognition of this achievement and subsequent professional feats, the Thurman Munson Batting Award is given each season to the CCBL batting champion. In 2000, Munson was named a member of the inaugural class of the Cape Cod Baseball League Hall of Fame.
Munson played 11 seasons with the Yankees from 1969 until his death in 1979. A seven-time AL All-Star, Munson compiled a .292 career batting average, with 113 homers and 701 RBI. Displaying a quick throwing release and cat-like quickness behind home plate, he won a Gold Glove three consecutive years from 1973–75.
Born in Akron, Ohio, Munson was the fourth pick of the 1968 MLB draft after his brilliant summer on the Cape and named to the 1968 College Baseball All-America Team.
Munson hit over .300 his two seasons in the minors, re-establishing himself as a top prospect. He became the Yankees' starting catcher late in 1969, taking over for veteran Jake Gibbs.
After his first complete season in 1970 when he batted .302, he was voted AL Rookie of the Year. Considered the "heart and soul" of the Yankees, Munson was named captain of the Yankees in 1976, the team's first since Lou Gehrig in 1930's. That year, he won AL MVP, making him only Yankee to win Rookie of the Year and MVP.
The hard-hitting Munson led the Yankees to three straight World Series from 1976-78, winning championships last two years. He is the first player in baseball history to be named a College All-American and in MLB win Rookie of the Year, MVP, Gold Glove and a World Series championship. He's the only catcher in MLB postseason history to record at least a .300 batting average (.357), 20 RBI (22) and 20 defensive caught stealings (24).
On August 2, 1979, Munson died at age 32 practicing landing his aircraft at Akron–Canton Airport. He suffered a broken neck as result of the crash and died. The Yankees honored him by retiring his uniform #15 and dedicating a plaque to him in Monument Park.
Munson attended Lehman High School, where he was captain of the football, basketball, and baseball teams and all-city and all-state in all three sports. He played halfback in football, guard in basketball, and mostly shortstop in baseball.
Thurman switched to catcher to handle pitching of his teammate, Jerome Pruett (5th round pick of Cardinals in 1965). Munson had scholarship offers from several colleges, before attending nearby Kent State, where he was teammate of Cy Young Award winning pitcher Steve Stone, who pitched for Chatham in 1968.
During the inaugural CCBL Hall of Fame induction in 2000, Major League Baseball liaison Jeff Pfieffer accepted the induction plaque and honors for the late Munson, the 1970 American League Rookie of The Year and first New York Yankee Captain since Lou Gehrig.
According to Pfeiffer, who read from a prepared statement from Munson's wife Diane Munson, the legendary catcher "always said (his) experience on the Cape helped (him) to achieve (his) success with the New York Yankees."