News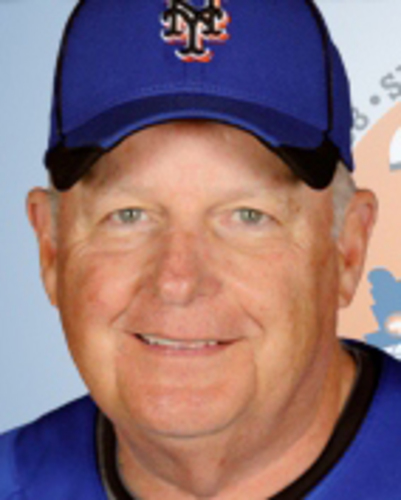 02/22/2012 11:50 AM
Article By: CCBL Public Relations Office
Cape Cod Baseball League Hall of Famer George Greer has been appointed hitting coach for the New York Mets' Triple-A affiliate, the Buffalo Bisons.
Greer is beginning his seventh season in the Mets' organization, after compiling a 714-504-8 (.582) record in 23 NCAA Division 1 seasons as a head coach. He spent 17 of those years at Wake Forest in the Atlantic Coast Conference, where he became the winningest coach in school history with a record of 608-382-4, while developing 29 All-America players.
The Demon Deacons won three ACC championships under Greer (1998, 1999 and 2001) and from 1998 through 2002 they appeared in five straight NCAA Tournaments. Greer's Wake Forest teams won at least 30 games in 14 of his 17 seasons, including 40-plus wins in 1998, 1999, 2000, 2001 and 2002. He was voted ACC Coach of the Year in 2002 off his 47-13-1 record and second-place finish in the ACC.
One of the stars of his 2001 ACC championship team was closer David Bush (Chatham, 2000/2001), a 2011 Cape League Hall of Fame inductee.
Greer was a member of the Cape League's third Hall of Fame class, in 2002. He played three years at Chatham in the mid-1960s and managed the Cotuit Kettleers from 1979 to 1987. His Cotuit teams won three Cape League championships (1981, 1984 and 1985) as he compiled a 213-143-2 (.598) record. He was named Mike Curran Award winner as Manager of the Year in 1979 and 1983.
The former University of Connecticut star hit .349 at Chatham in 1965, while leading the Cape League in doubles (10) and triples (4). The following summer, he batted .368 and was second in hits with 43. Returning to Chatham in 1967, he was batting .284 after 20 games when he left to captain Team USA in the Pan American Games. He delivered the game-winning hit for the U.S. in the bottom of the seventh inning to defeat Cuba for the championship before rushing back to the Cape that and helping Chatham capture the league championship after losing in the finals the previous two years.
At UConn, Greer was a two-time, first-team All-America selection (1967 and 1968).
He left an administrative job at Wake Forest to join the Mets' organization as manager of the Brooklyn Cyclones in 2006. Other Mets assignments have also taken him to Kingsport (2007), Savannah (2008), the Arizona Fall League (2009) and St. Lucie (2009-2011) before his promotion this year to the Triple-A Bisons under manager Wally Backman.

-ccbl-