News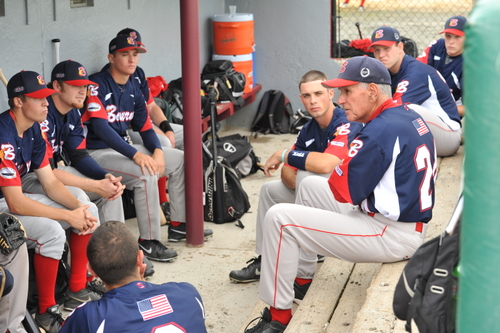 11/13/2021 5:00 AM
Article By: CCBL Public Relations Office
Thank you to our presenting sponsors, Cape Cod Orthopdaedics and Sports Medicine, P.C. and Mintz for their support of the Cape Cod Baseball League Hall of Fame.
Harvey Shapiro: Hall of Fame class of 2020
The UConn graduate has managed 23 seasons in the CCBL, 18 with the Bourne Braves and 5 seasons with the Falmouth Commodores. He's compiled 503 total career wins, third highest in league history, including 28 playoff wins. In 2009, Harvey led the Braves to their first Cape Cod Baseball League championship. While managing Falmouth and Bourne, his teams were league playoff runners-up 4 times, with 7 West Division titles and 15 playoff appearances. Before managing Falmouth, he was an assistant coach at Yarmouth-Dennis, winning 2 championships and then assisted at Wareham. Harvey has coached more than 80 major leaguers, including 15 first round draft picks. He has more than 30 years of baseball coaching experience at the college level, including stints at Springfield, Bowdoin and the University of Hartford. Harvey also has international ties, having served as manager of the Netherlands National Baseball Team for three years, and he coached the Dutch in two World Championships in Cuba and Holland. In addition, he's conducted clinics in Zimbabwe, South Africa, Holland, Germany, and the Netherlands Antilles. Harvey is a published author on baseball and has served on several collegiate and international committees. Harvey was inducted into the Maine Baseball Hall of Fame in 2019.
The Cape Cod Baseball League Hall of Fame induction ceremony is taking place on Sunday, November 21. Complete event details, including a full list of inductees can be found on our event page: https://bit.ly/30gi5Tu